Renkon is our newest Premium WordPress theme for photography lovers. Renkon has a minimal, responsive grid layout that makes it very easy to create a beautiful, modern photo blog with your pictures. The theme also offers a big header image feature with an optional intro slogan. The responsive, off canvas sidebar gives you lots of space to present your pictures in the Renkon theme.
[white_box] Have a look at the Renkon Live Demo or purchase the theme for 12 Euro (incl. VAT) directly on the Renkon theme page. All Theme Bundle owners will receive Renkon automatically within their theme bundle folder. [/white_box]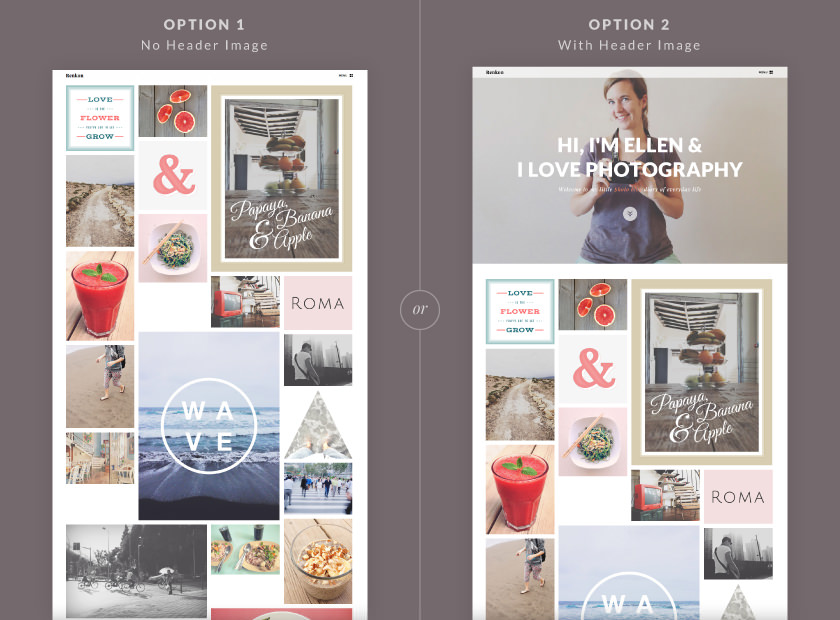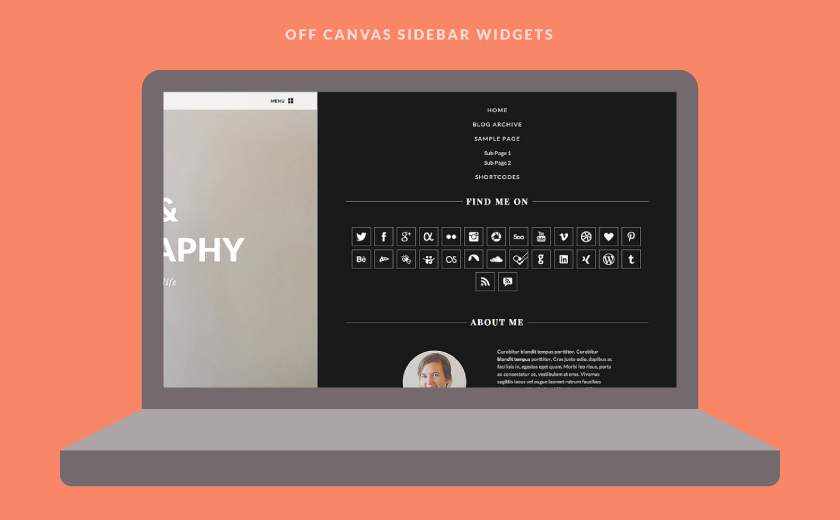 Photo blogging made easy
With Renkon it's very easy to publish your pictures, articles and image galleries and you can create a beautiful photo blog in no time. The theme supports the WordPress post formats "Standard, Image and Gallery". Image and gallery posts will have a post thumbnail by default. You can use the WordPress featured image option to show thumbnails for your longer standard articles (e.g. travel photography articles) as well.
Big header image option
As an introduction to your website you have the possibility to show a big header image (measurements 1440 x 900px) together with an intro slogan text to greet your visitors on your blog front page.

Feature your pictures
Renkons modern off-canvas sidebar offers a lot of space to present your pictures. Therefore on single posts you can feature your images in a big size and with lots of white space.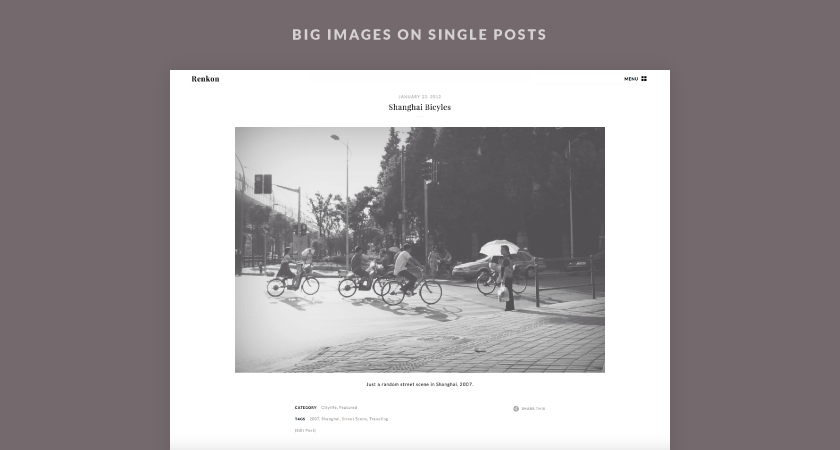 Optimized for mobile devices
Of course the Renkon theme also has a responsive web design. The theme layout will automatically adapt to different screen sizes and your blog will look great on smartphones and big desktop screens alike.
Renkon Live Demo & Theme Page
Just have a look at the Renkon live demo to get to know the theme a little better. You will also find further theme features, tutorials and the option to purchase the theme on the Renkon theme page. We really hope you like the Renkon theme, we are looking forward to hear your feedback, suggestions for theme optimizations and questions!