Oita is the newest Premium responsive WordPress theme by Elmastudio with a modern off canvas design all the way from mobile devices to big desktop screens. With such a minimal and modern off canvas layout, Oita offers lots of calming white space, so your content gets all the attention it deserves.
Responsive Off Canvas Layout
With it's generous, minimal and mobile-optimized off canvas layout, the Oita theme offers something truly special. Your website content will have the full attention from your readers and your posts, essays or photographs really get featured. Of course the main navigation, a search form and lots of space for widgets are still available in the two left and right aligned sidebars.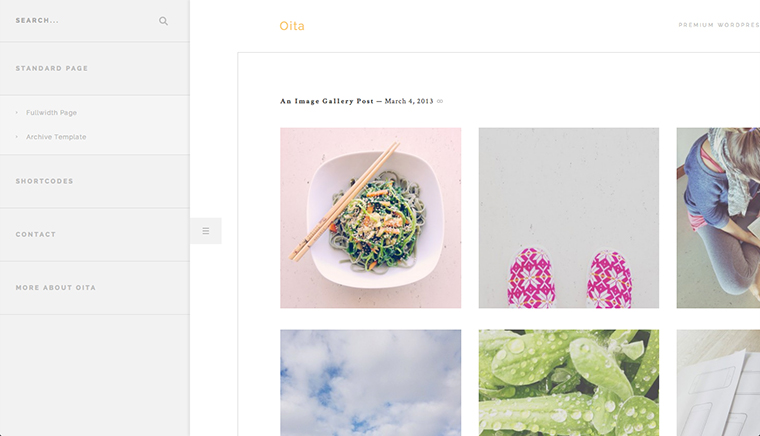 The left off canvas area includes the main navigation, a search form and and optional widget area below the navigation menu.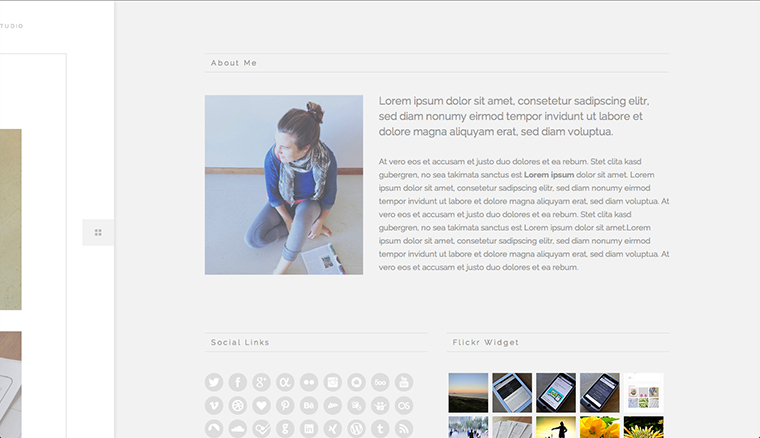 The big right aligned off canvas area offers space for a one- and two column widget area and can be used to let your readers know a little bit more about you and your website.
Highlights for Typography Lovers
Next to the modern, zen modus-like layout, Oita also offers beautiful options for typography and font lovers. With additional, provided CSS styles you can pimp your posts by adding side notes, foot notes, drop caps or highlighted text sections. In combination with the elegant Crimson Text and Raleway Google webfonts, your website will become an elegant and high-quality experience for your visitors.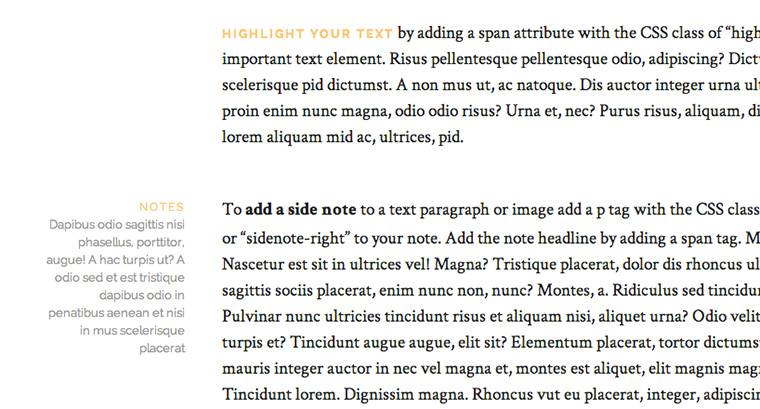 Oita Live Demo and Theme Page
Just have a look at the Oita live demo and check out all the theme features there. You can also find additional theme informations, documentations and the theme showcase on the Oita theme page.
We really hope you like Oita and choose to use the theme for your WordPress website or blog. We would be happy if you let us know your feedback and any suggestions for improvements!