Hello Moka Theme! Moka is our newest Premium WordPress Theme with a responsive Layout and a beautiful fresh, minimal theme design. The Moka theme highlight is an individual, customizable front page you can use to feature your latest blog posts, a featured post, a big about and quote widget and further posts filtered by categories.
Individual Front Page with beautiful widgets
Since you can customize the Moka front page with custom widgets, it becomes a great and flexible theme feature to make your website more personal with the Moka theme. Besides the front page, of course Moka also comes with a pure and clean blog template, an archive template, a three column footer widget area and an option to make your sidebar fixed positioned on desktop screens.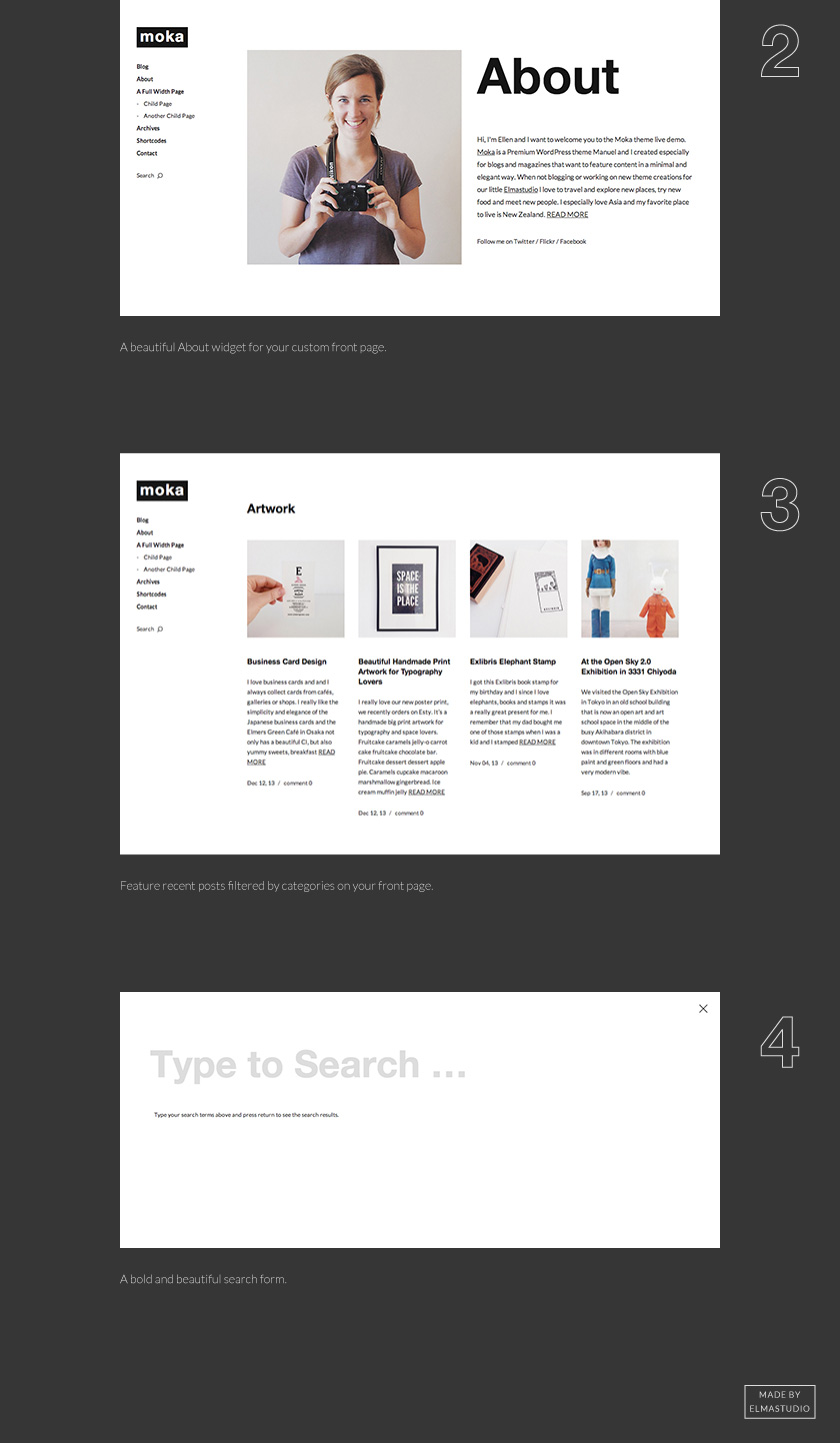 Elegant and Pure
With its minimal, pure and elegant design Moka is a very flexible theme that can be used as a pure, personal blog theme, a magazine theme or as a creative business or portfolio theme. Since you can feature your posts with big thumbnails, Moka is also a great theme for a photography website or a blog that features a lot of images.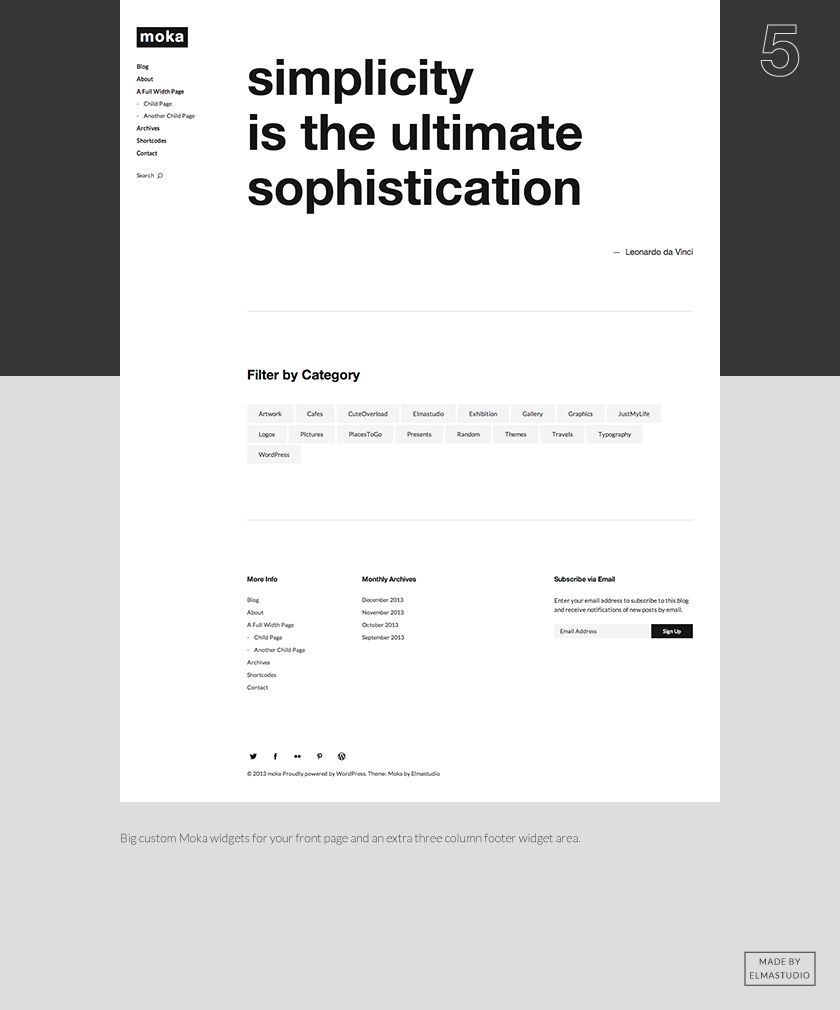 Live Demo and Feedback
We hope you will like our last Elmastudio theme of this year as much as we do and we are already looking forward to your feedback, tips for improvements and of course hopefully many creative theme customizations with the Moka theme. To get to know the Moka theme a little better, just have a look at the Moka live demo and get an overview of all the theme features directly on the Moka theme page.
For the next few days until the end of the year we will also adapt the Moka theme for our own Elmastudio redesign and we hope that we can ring into the new year with a fresh and new website design for Elmastudio as well.