We have curated a list of useful sites offering free stock photos, ensuring image resources are at your finger tips when you are in the midst of designing.
Photography has always been an integral part of website design. Powerful images tell a greater story. Sourcing the right images is so important in terms of appeal and engagement… they can be the make or break difference between a run-of-the-mill and exceptionally popular site.
However, finding the right image for your WordPress site is just the beginning. You also need to ensure you have permission to use images in the way you need to – and that's where it can get tricky, or pricey.
Whether you're a blogger, web designer, entrepreneur or marketing guru, you need striking, beautiful, on-point images. And ideally, you'll need the freedom to utilise these images in a variety of formats and purposes.
Thankfully there are now a growing number of sites with vast collections of free stock photos for personal and commercial use, enabling you to find the perfect image for your latest website update, so that you can create something awesome. Crafting a personal blog to explore your passions, building a complex corporate website for your business, or creating lovely graphics for your social media, is now that little bit easier.
The overall mission that most of these sites share, is to unify creators via exchange of visual content to elevate creative projects. They offer large selections of high resolution stock photos, most of which are licensed under Creative Commons Public Domain Dedication. This means you can download, copy, and modify images for personal and, commercial purposes, without requesting permission or attributing the photographer.
Most sites update their libraries daily or weekly with new images, so you can download the latest curated content. You can browse and sort by categories, such as relevance, date, downloads, favourites, etc. Various platforms also offer editorial picks or trending images on their homepage, which are great if you want to bypass your usual searches and stumble across some goodies.
Free stock photo sites are not only great resources, they also provide visual inspiration when you are feeling in a design or content rut.
These are our top ten picks to get you going:
1. Pixabay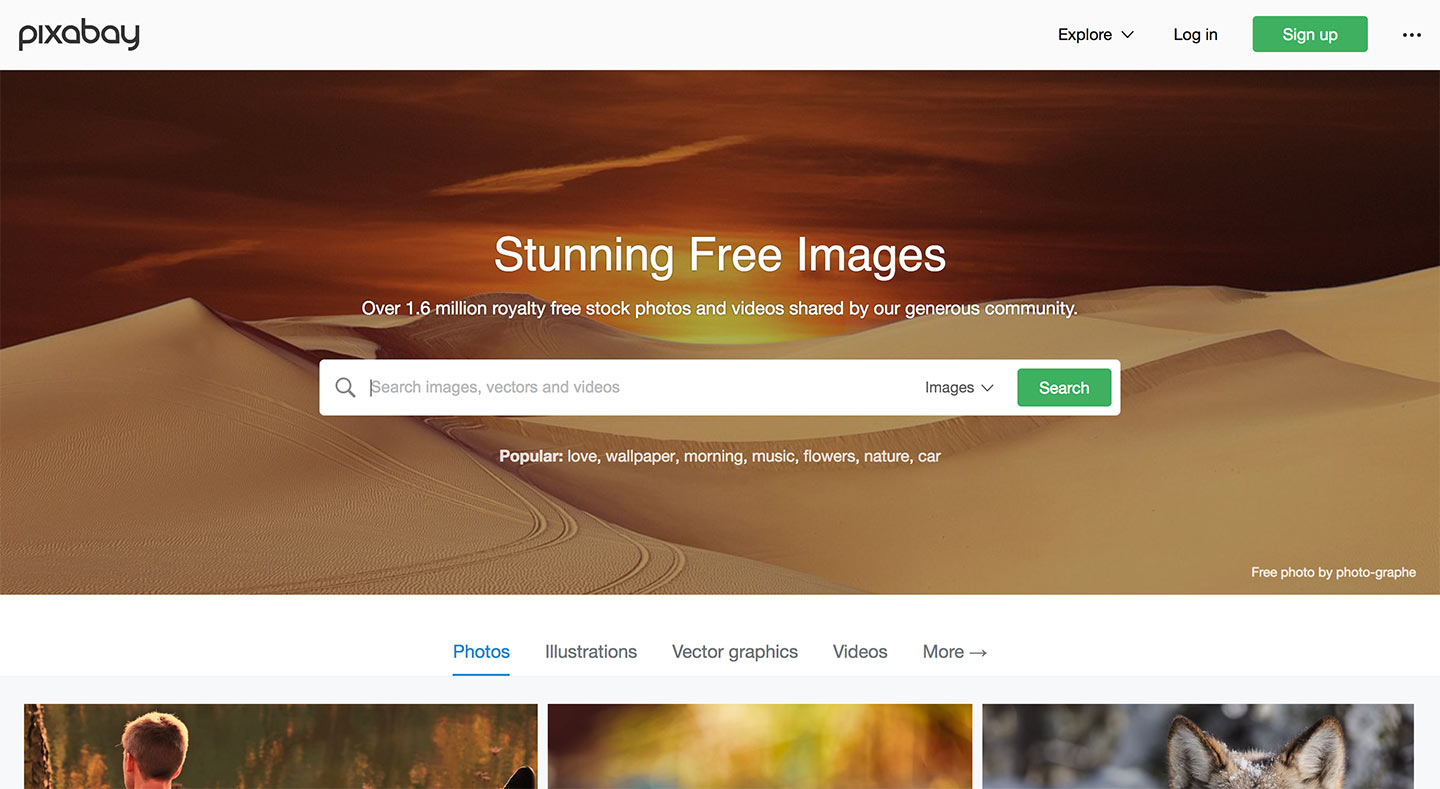 Pixabay offers a collection of over 1.5 million free stock photos, videos, vector graphics and illustrations. All photos are released under the Creative Commons Zero (CC0) license. Sign up for free and you're good to download.
2. Unsplash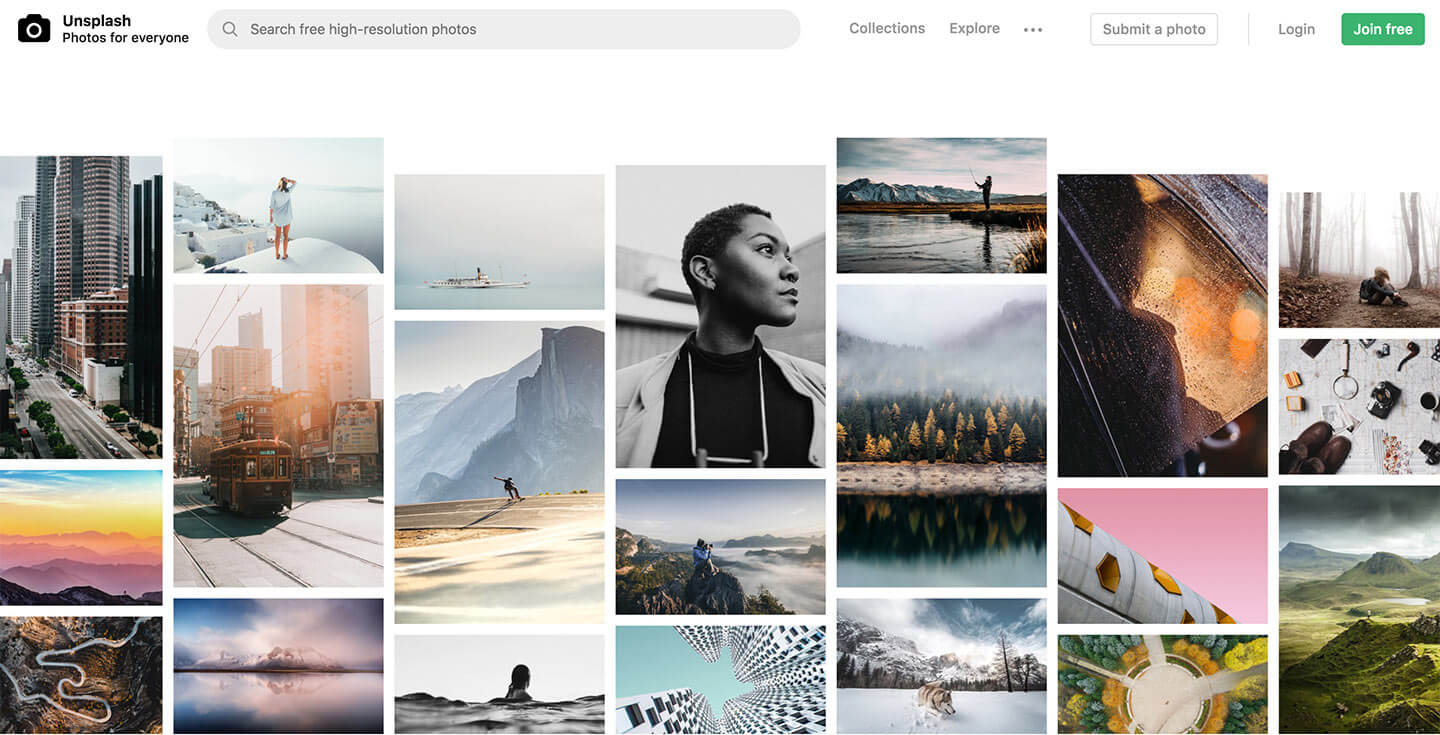 Unsplash offers a large collection of free high-resolution photos and wallpapers, and has become one of the best sources for stock images. Unsplash combs through new submissions from a large portfolio of photographers, to feature the very best photos on their homepage. Trending searches include business, computers, nature, love, etc. Get ready to explore the many collections and check out the most popular searches. All photos are released for free under the Unsplash license.
3. Pexels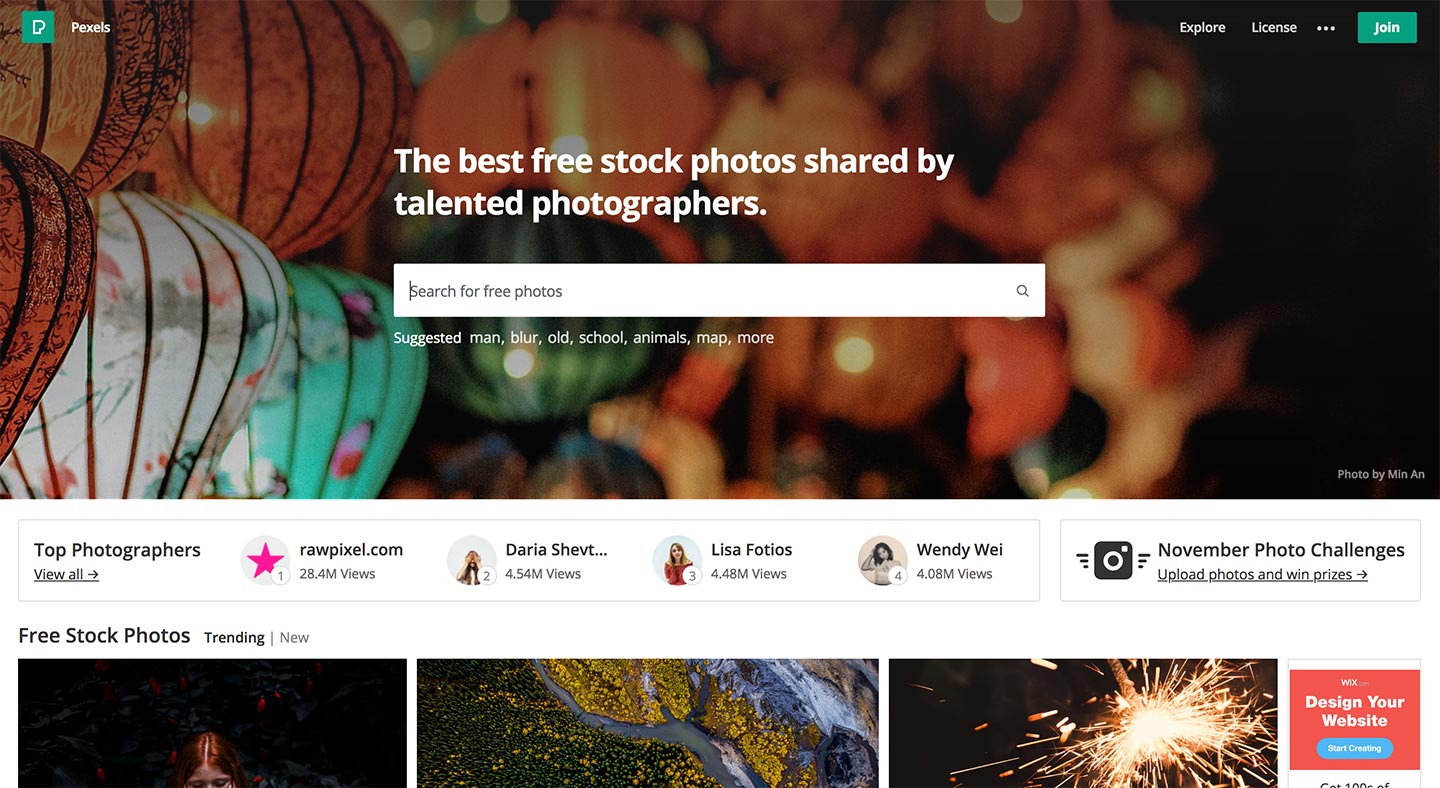 Pexels provides high quality free stock photos. All photos are well tagged and also easy to discover through their Discover Photos page. You can also browse via Popular Photos and Popular Searches etc. Images are licensed under the Creative Commons Zero (CC0) license, meaning no attribution is required.
4. Reshot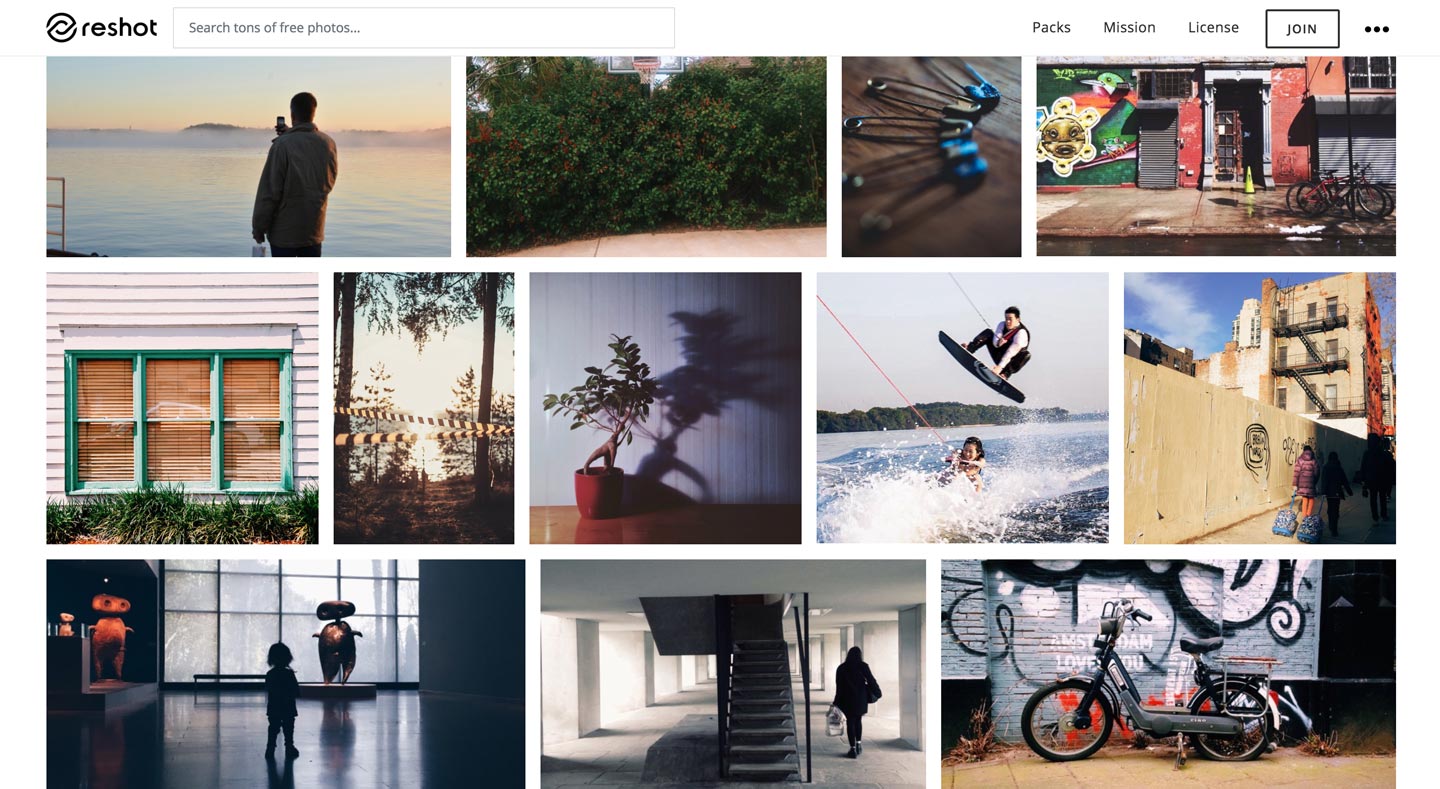 Reshot offers a massive library of unique free stock photos you won't find elsewhere. These handpicked, non-stocky images are yours to use as you wish.  Reshot grants irrevocable, nonexclusive copyright license to download, copy, modify, distribute and use photos for free, including for commercial purposes, without permission from or attributing the photographer. Specifically aimed at creatives, this site was built for startups, freelancers and makers who are tired of tacky stock photos.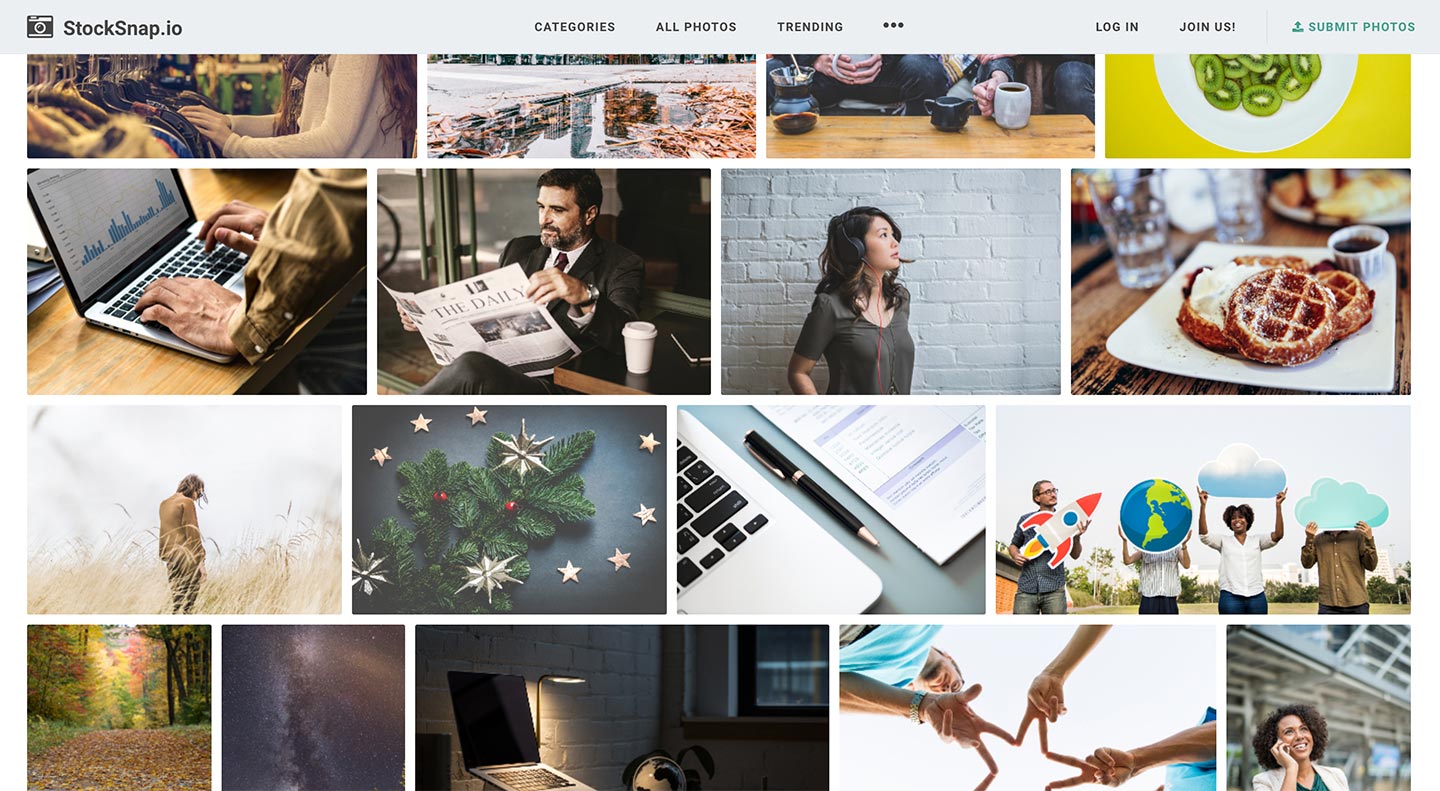 StockSnap has a large selection of stunning free stock photos and high resolution images. The site tracks views and downloads so you can find the most popular photos available – a handy search feature. StockSnap adds hundreds of images on a daily basis and all photos are released under Creative Commons Public Domain Dedication, with no attribution required.
6. Gratisography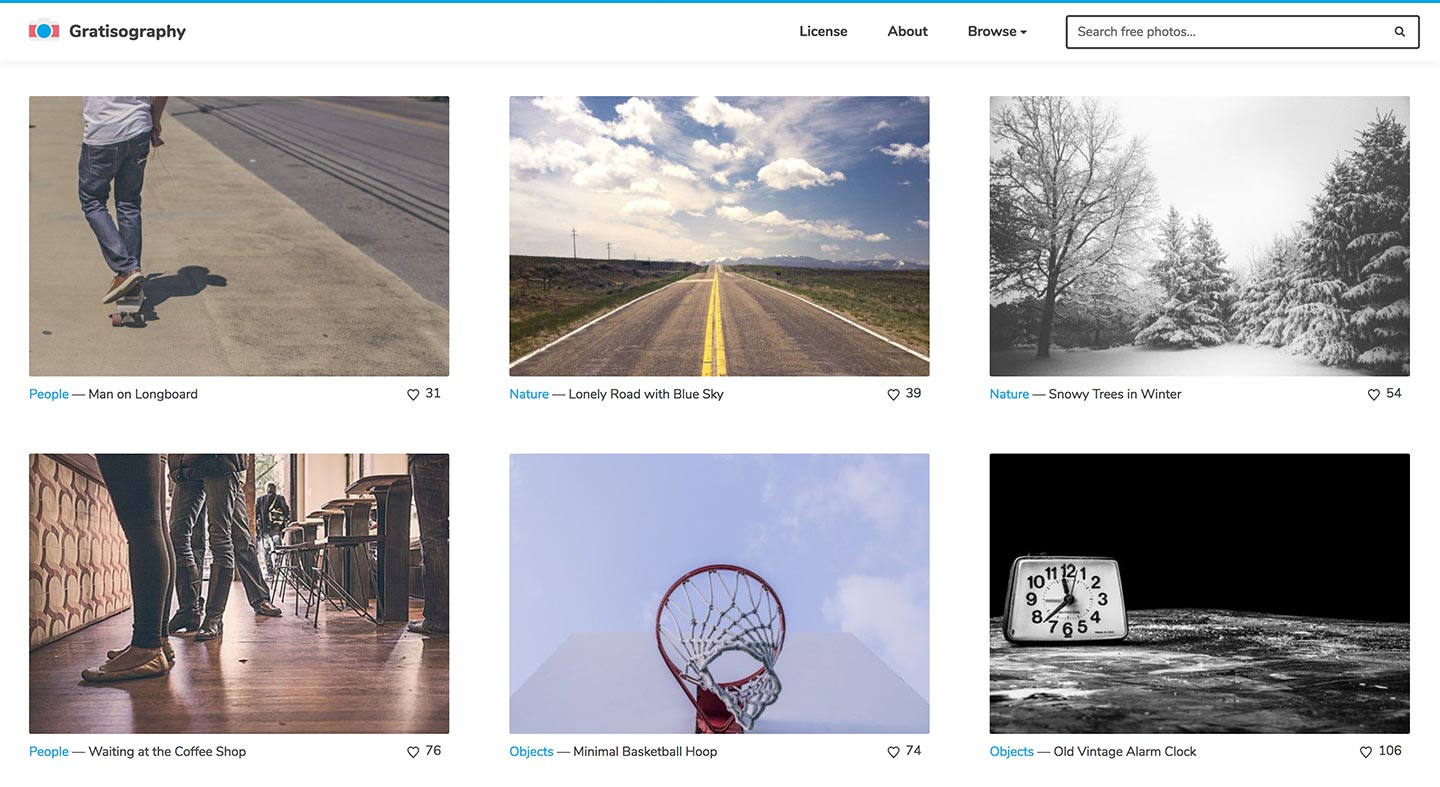 Gratisography offers free high-resolution pictures you can use on your personal and commercial projects. On offer are the world's quirkiest creative collections – photos you won't find anywhere else. New awesome pictures are added weekly and are free of copyright restrictions.
7. Kaboom Pics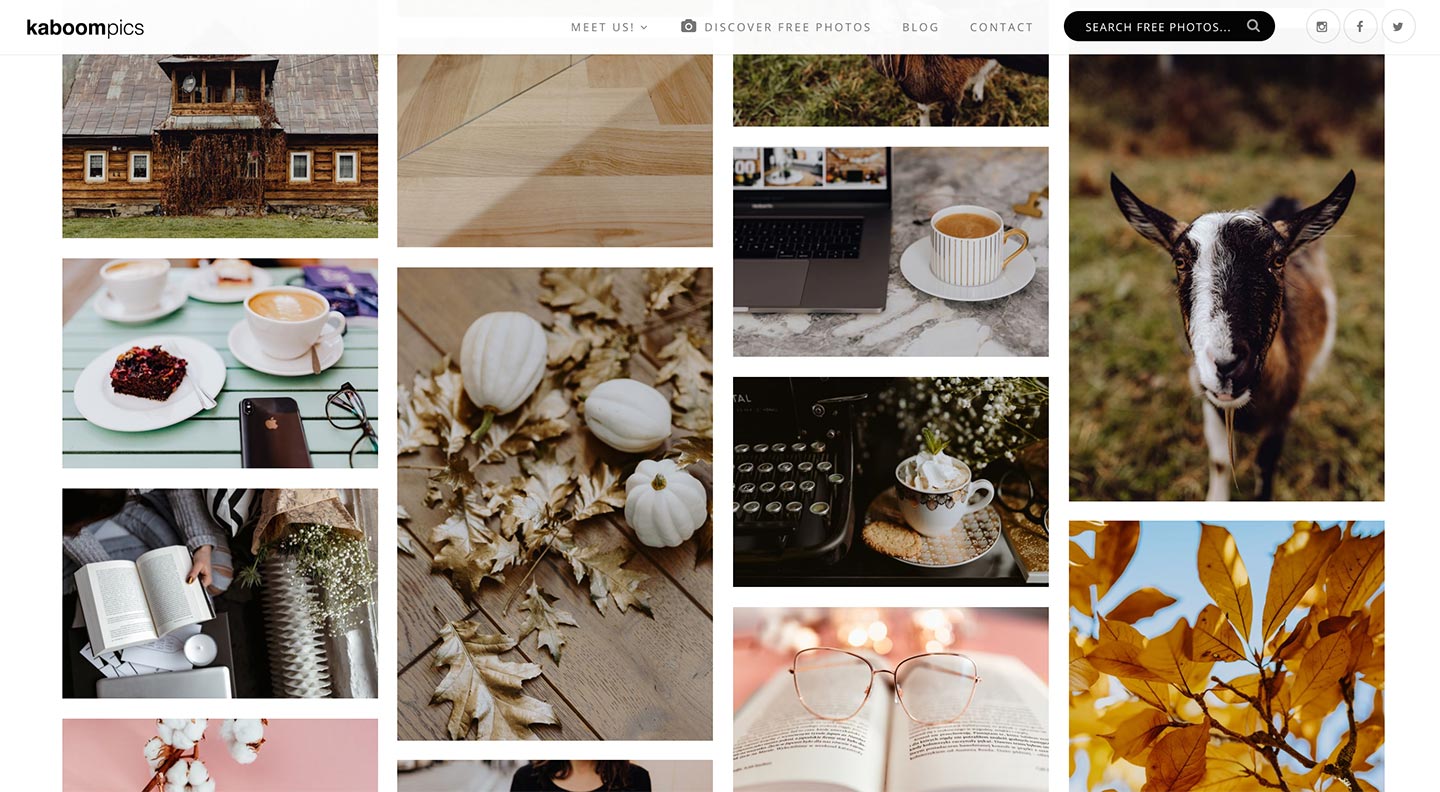 Kaboom Pics offers a wide variety of high quality free stock photos and colour palettes, including architecture, fashion, landscapes and more. New photos are added to the site every day. The site has had nearly 10,000,000 downloads. Photos can be used without attribution for non-commercial and commercial purposes, but cannot be sold or redistributed.
8. RawPixel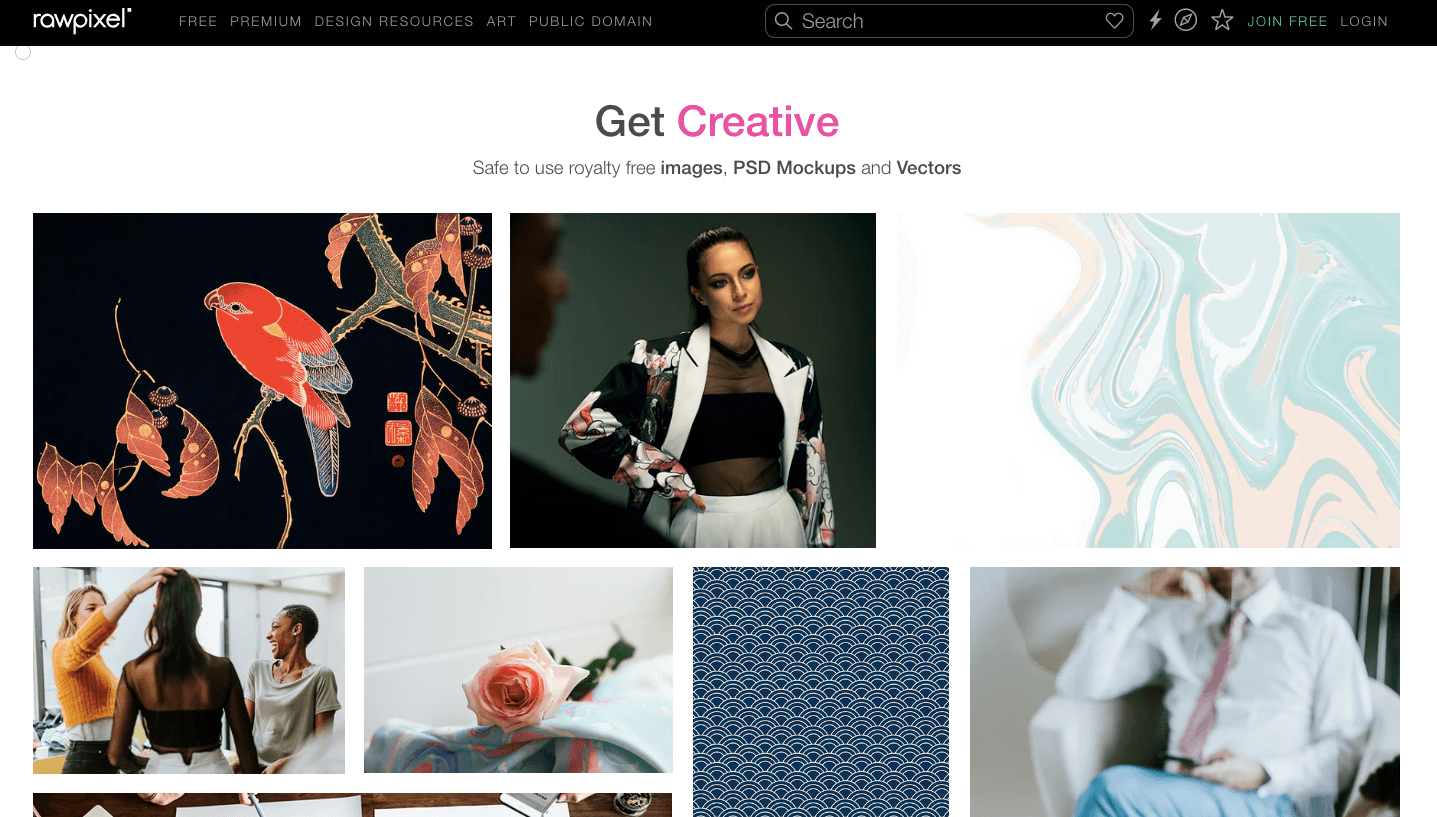 RawPixel is a go to for inspirational design and beautiful images. You can find free (and premium) stock photos, illustrations, vectors, mockups, and PSD for personal and commercial use. You can search for new, curated or popular content, plus check out galleries, creative boards and art. RawPixel's Free Licence applies to images in the Free Collection, which enables you to download up to 100 free images per month.
9. Picjumbo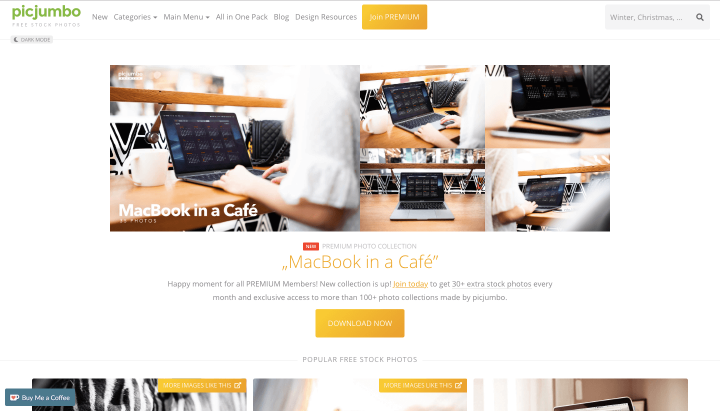 Picjumbo is a collection of free stock photos for your commercial and personal work. The site was created in 2013 by photographer Viktor Hanacek, when regular stock photo sites rejected his photos for 'lack of quality'. Since then the site has had over 6,200,000 downloads. New collections are added daily to a wide variety of categories including nature, technology and business. Browsing images is made easy by using popular tags. No attribution is required, but redistribution is prohibited (unless your purchase a license).
10. PikWizard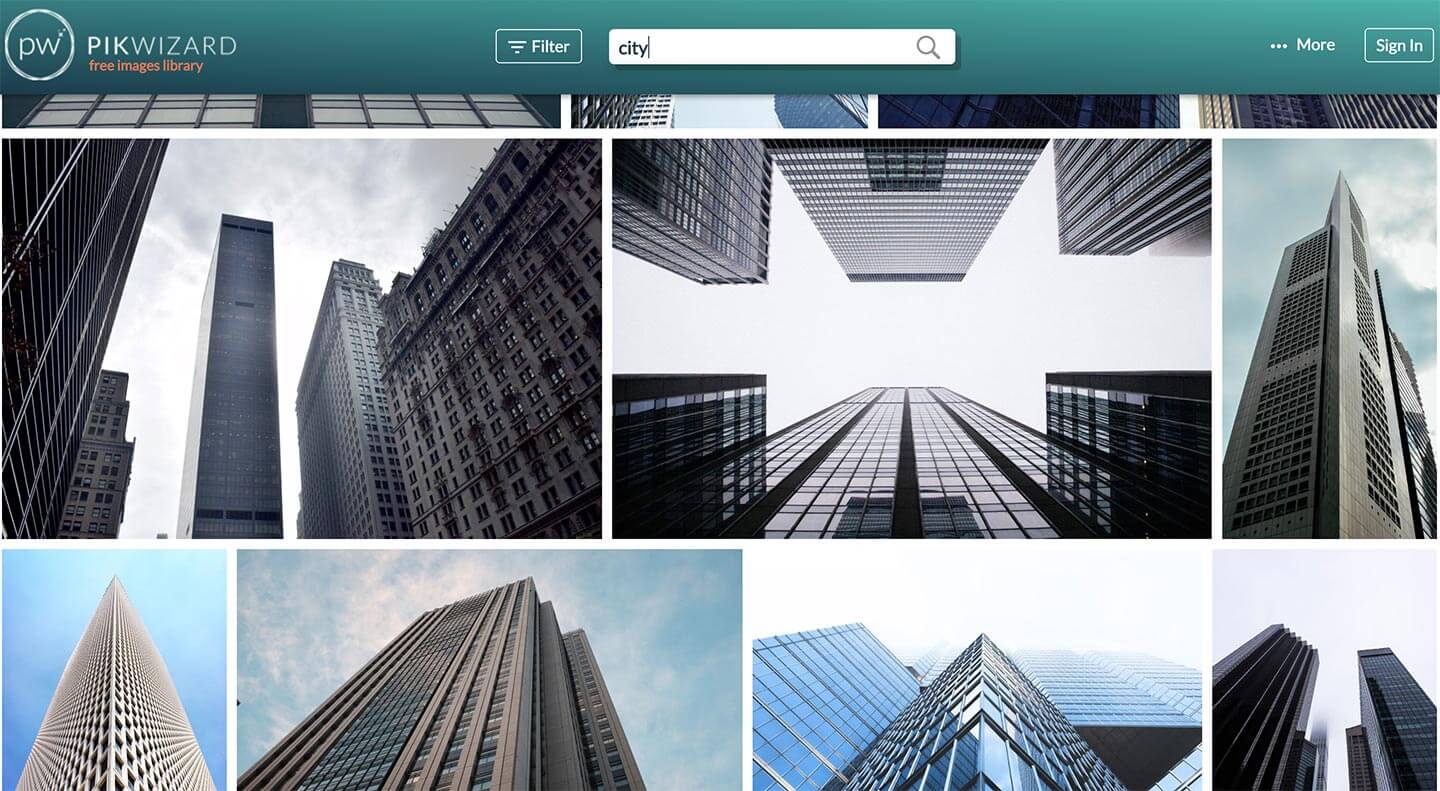 PikWizard offers a free image library for your creative needs. You can use the Filter or Most Popular for your searches. PikWizard grants a non-exclusive, non-transferable, right to use and reproduce their content for non-commercial and commercial purposes, under a Creative Commons Licence.
Feedback and questions
What are your favourite free stock image sources, and what are the main purposes you use stock photos for? We look forward to your feedback and tips, just leave a comment.