December always seems to be the months we really get into theme production mode, so we are super happy to show you our two latest Photography blog themes Neubau (see the Neubau live demo) and Werkstatt (see the Werkstatt live demo) today. Both themes are quite different, Werkstatt is a horizontal-scrolling theme with a very clean, minimal design. It's a great theme to feature individual images on a website, the design feels very clear and calm.
Neubau has an open, three-column Masonry grid layout. Posts can be featured as sticky posts at the top of the blog front page. Both themes work best with a lot of pictures. Werkstatt is a great theme to also show images only on a website (e.g. for a photography showcase), Neubau is a great theme for photography, travel oder food blogs.
Werkstatt Theme Highlights
Werkstatt has a unique, responsive horizontally-scrolling theme layout, so you can show your images, in a clean and minimal way without much distraction. On single posts you can show images in a big image size (up to 1600px in width) or include image galleries.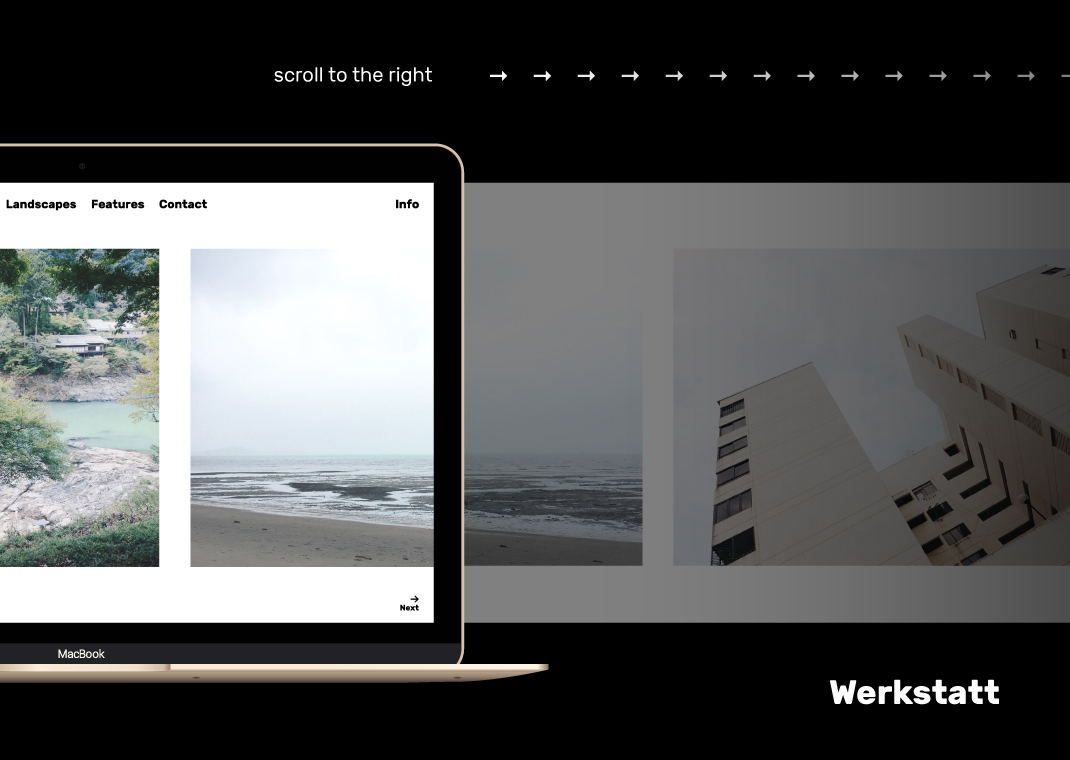 A further Werkstatt theme highlight is the open, grid layout on archive pages (e.g. category overviews). The grid layout makes archive pages more attractive for your viewers and it changes up the view for posts filtered by categories, tags or search terms.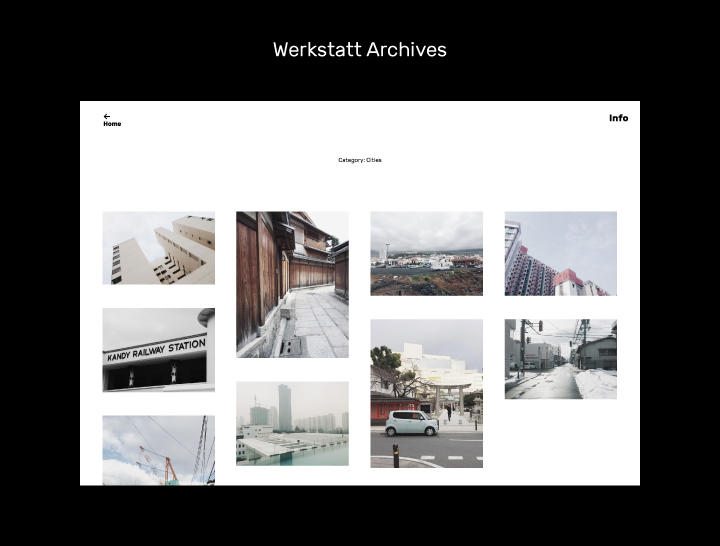 Widgets can be included in a four-column overlay widget area that can be opened via the fix-positioned "Info" button.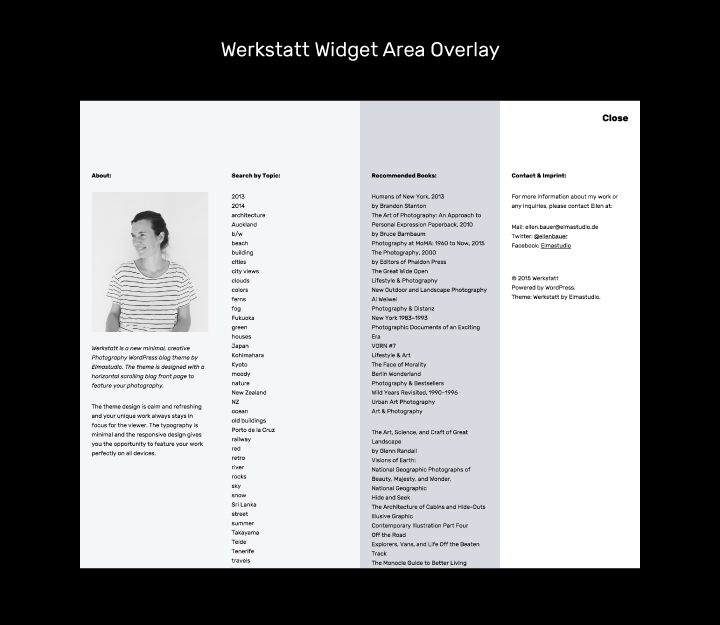 Neubau Theme Highlights
Neubau is a blog theme with a modern masonry grid layout on the blog front page. You can use Neubau for a number of websites, like photography, travel or food blogs or any blogs that feature a lot of images. Single posts then offer a lot of space for longer texts, quotes, further images, image galleries or videos.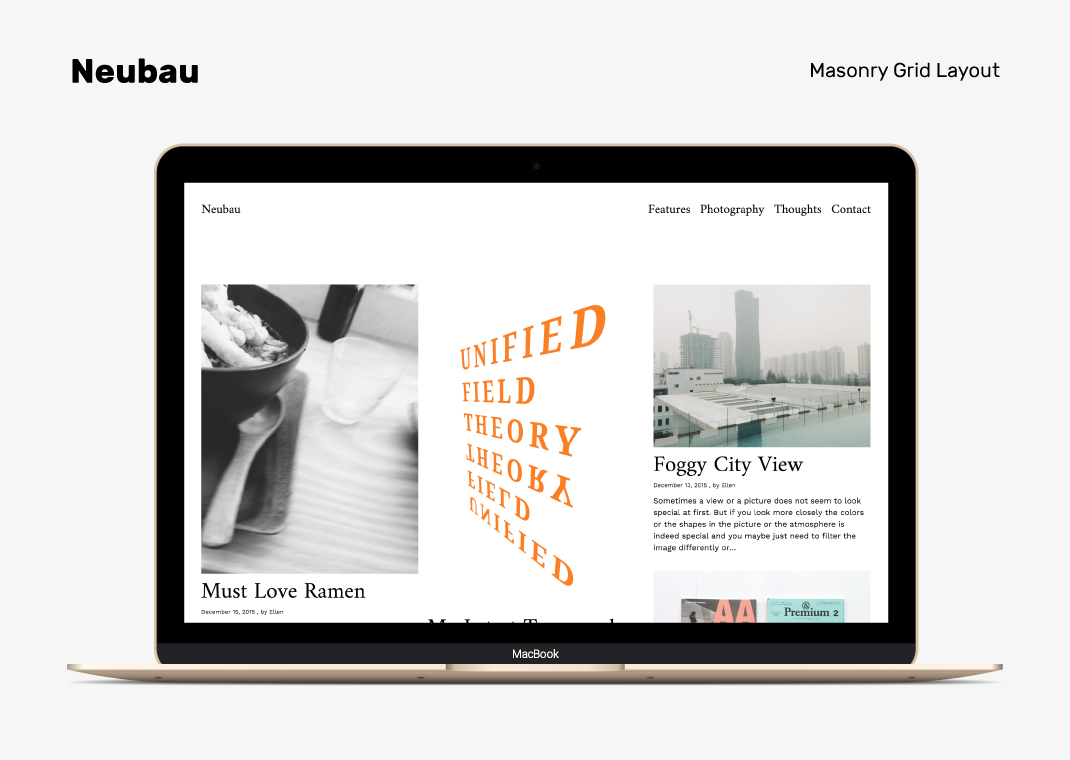 A special theme highlight are big sticky posts on the blog page, so you can feature some of your best posts. On single posts you can also include widgets in a left-align sidebar below your Featured image. Next to the posts widget area, Neubau also comes with a three-column footer widget area.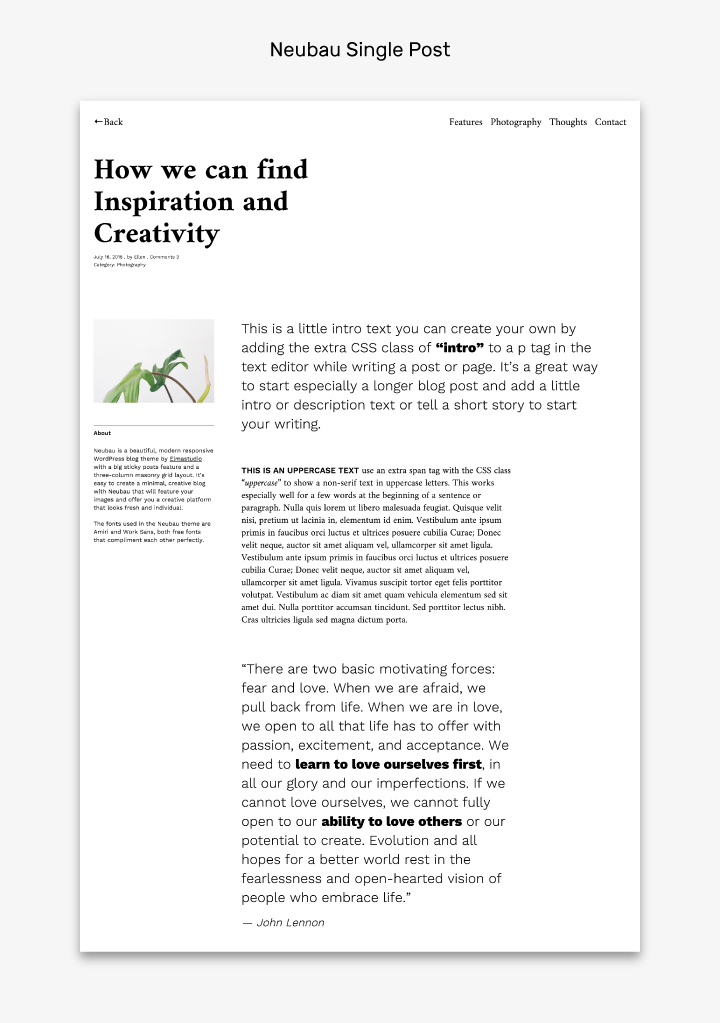 Your Feedback
We hope you really like our newest two themes and have fun using the themes on your blogs or even start a new blog with one of themes. If you have any questions or suggestions on how to improve the themes further or if you find any bugs, please just let us know by writing a comment below. We would love to hear your feedback!
Theme Image Sizes:
Neubau: Featured images should be at least 1280px wide
Werkstatt: Featured images should be at least 1600px wide