First of all we want to wish you a Happy New Years Eve! We hope you will have a nice celebration into the new year, we wish you all the very best for 2017 and that all your wishes and dreams will come true.
We finally finished our work on the new Uku update over the last days and we are super excited to show you the theme update. Our Uku WordPress theme now comes with a beautiful, complete new third design style called "serif" and support for the WooCommerce eCommerce plugin. So now, next to the blog and Magazine options you can also built your online shop with Uku.
The New Serif Design Style
Uku now comes with three different design styles, the "standard" design (which you can see in the Taupo demo), the "neo" design (see live demo Pirongia) and the new "serif" design style with the brand new demo Ruapuke. For the serif design style we use the Cormorant Garamond Google font and a took a fresh, breathable, minimal design approach in general.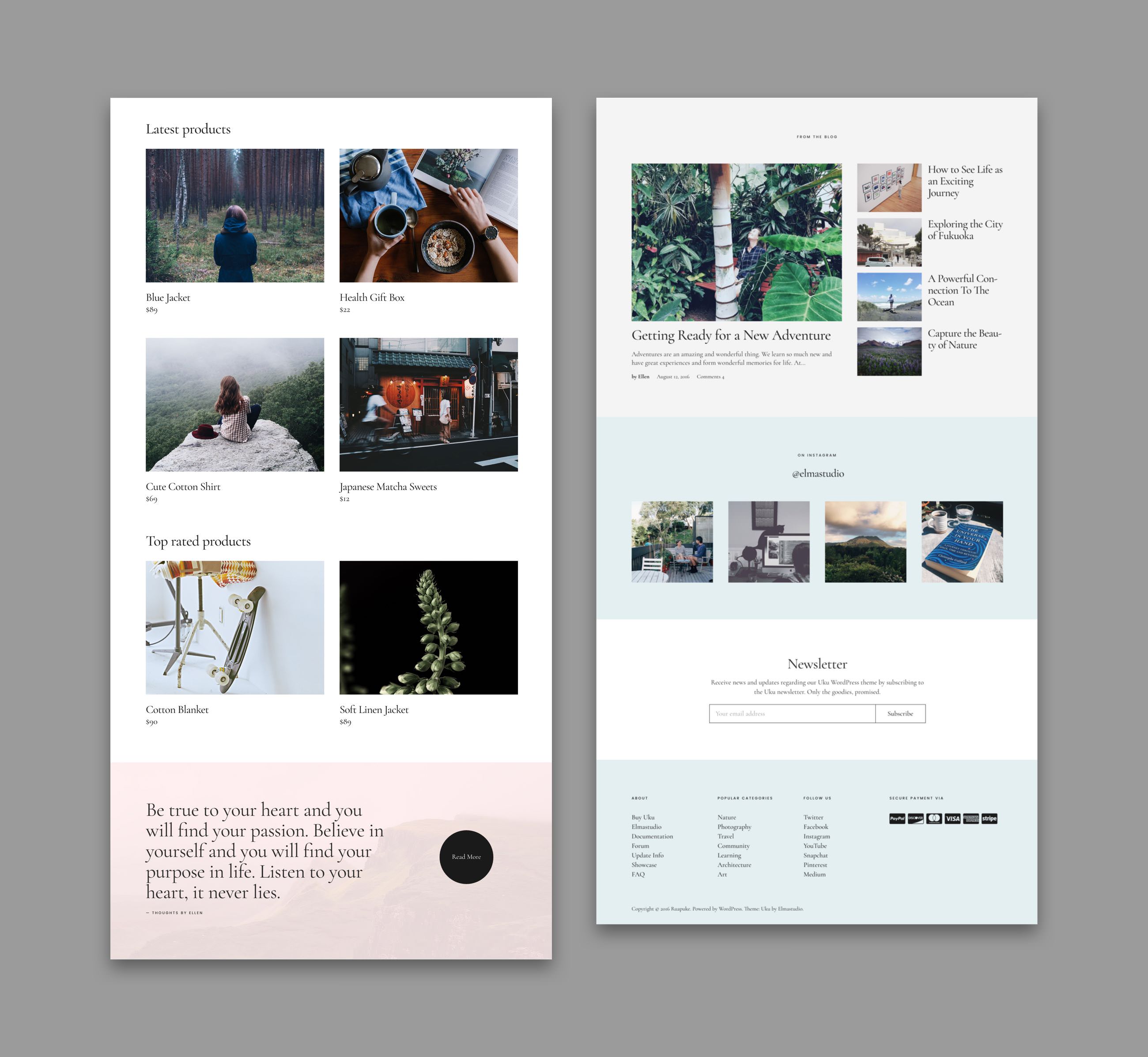 The new WooCommerce shop looks especially beautiful with Uku serif and we also built a new shop front page template for you.
Of course you can also use Uku serif for your Magazine or blog. You can use all blog page sections and a featured post slider.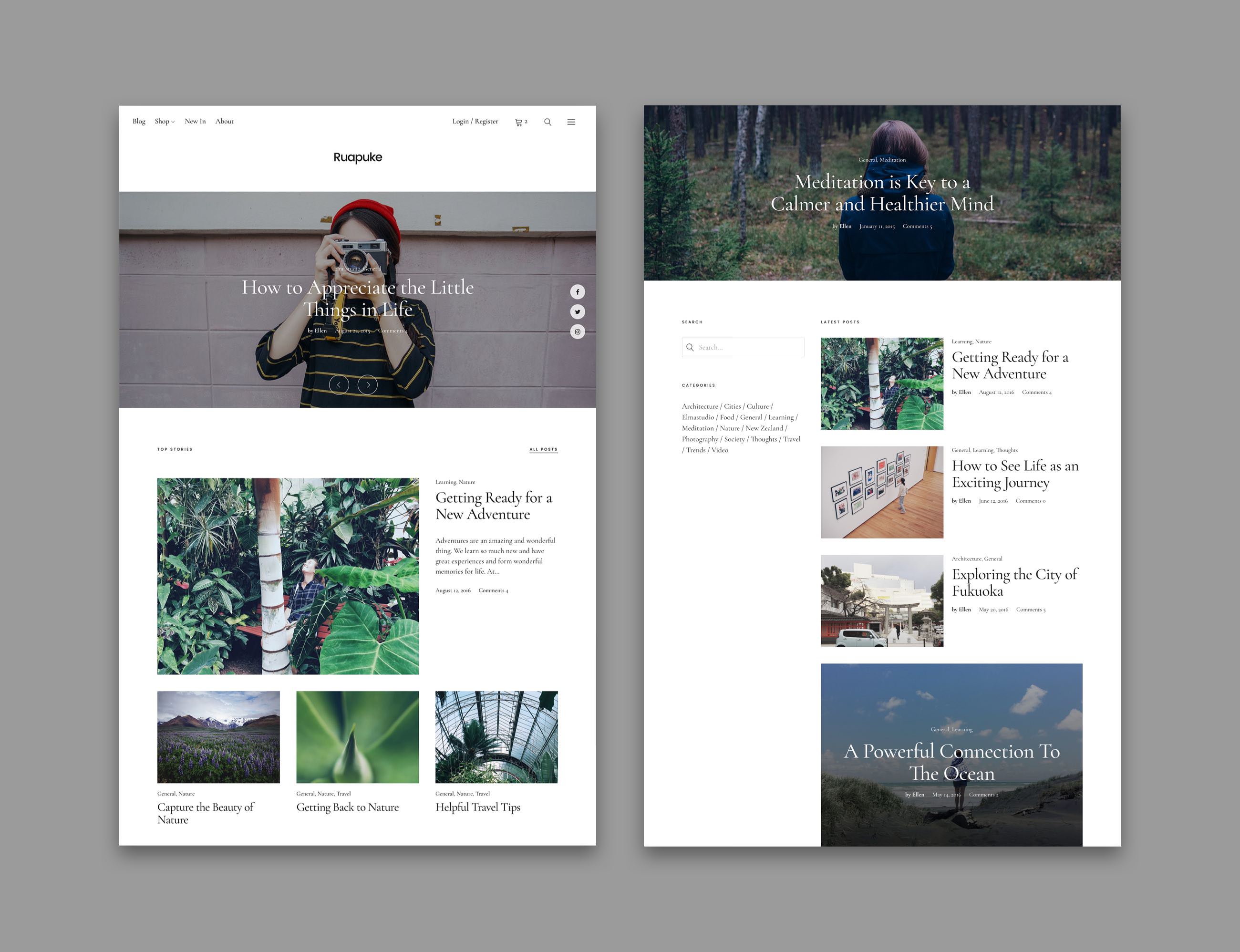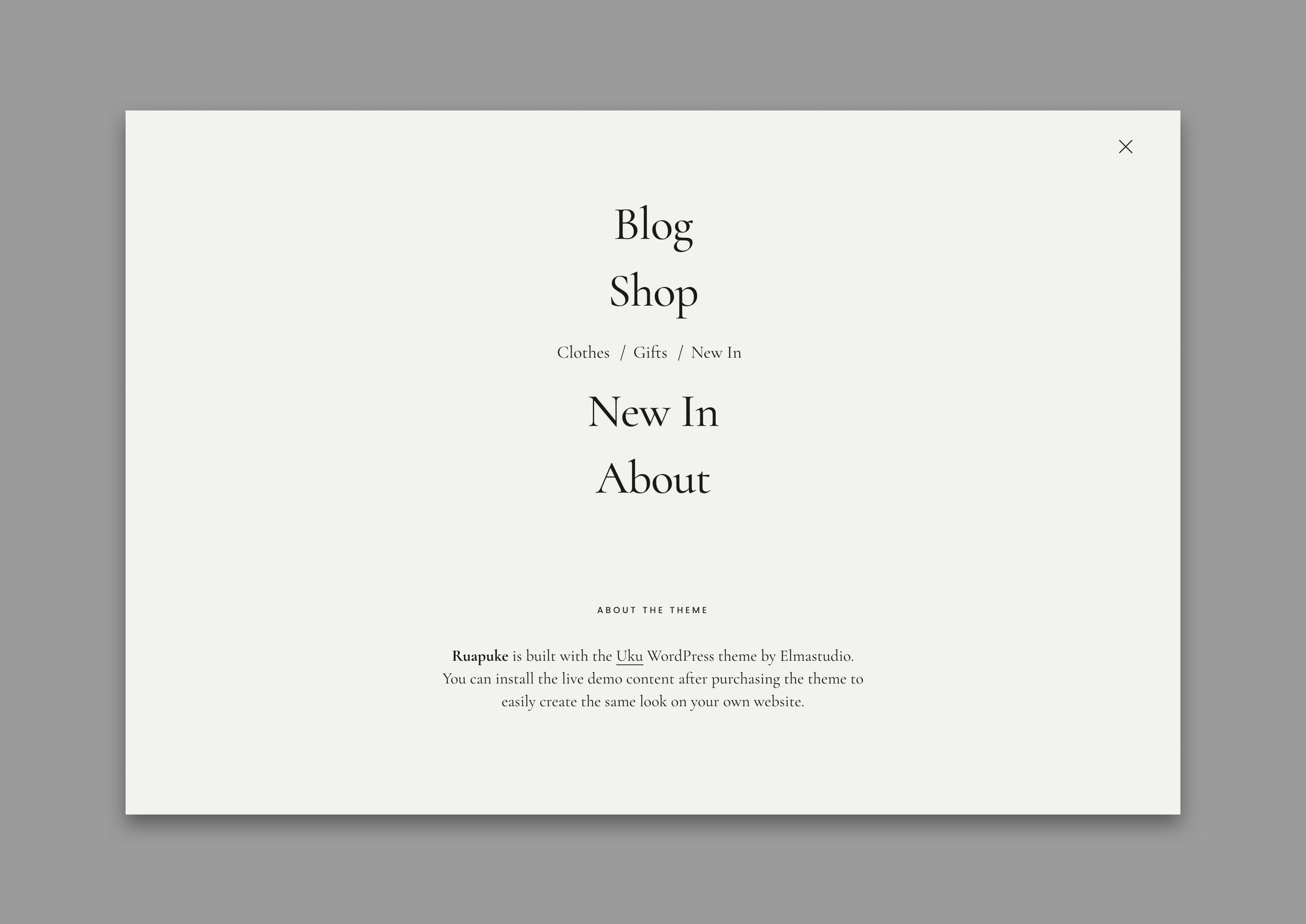 WooCommerce Support for Uku
In case you are looking for a theme to build an elegant, modern WooCommerce shop with, Uku, with it's fresh shop design will be the perfect theme for you.
Uku offers a three-column shop layout without sidebar or a two-column shop page with a shop sidebar. To use the shop front page, you just need to create a default page and assign the "Shop Page Template" to it. On the Uku Shop front page you can shop your products in different sections (like latest products, best rated, on sale or featured products), add an About section or big quote and show a section with your latest posts.
Uku serif also offers a big, fullscreen header image options with a slogan text (we will shortly add this option to the other design styles as well). An additional feature is the quick cart button, which open a cart overlay to quickly show your customers their current cart content.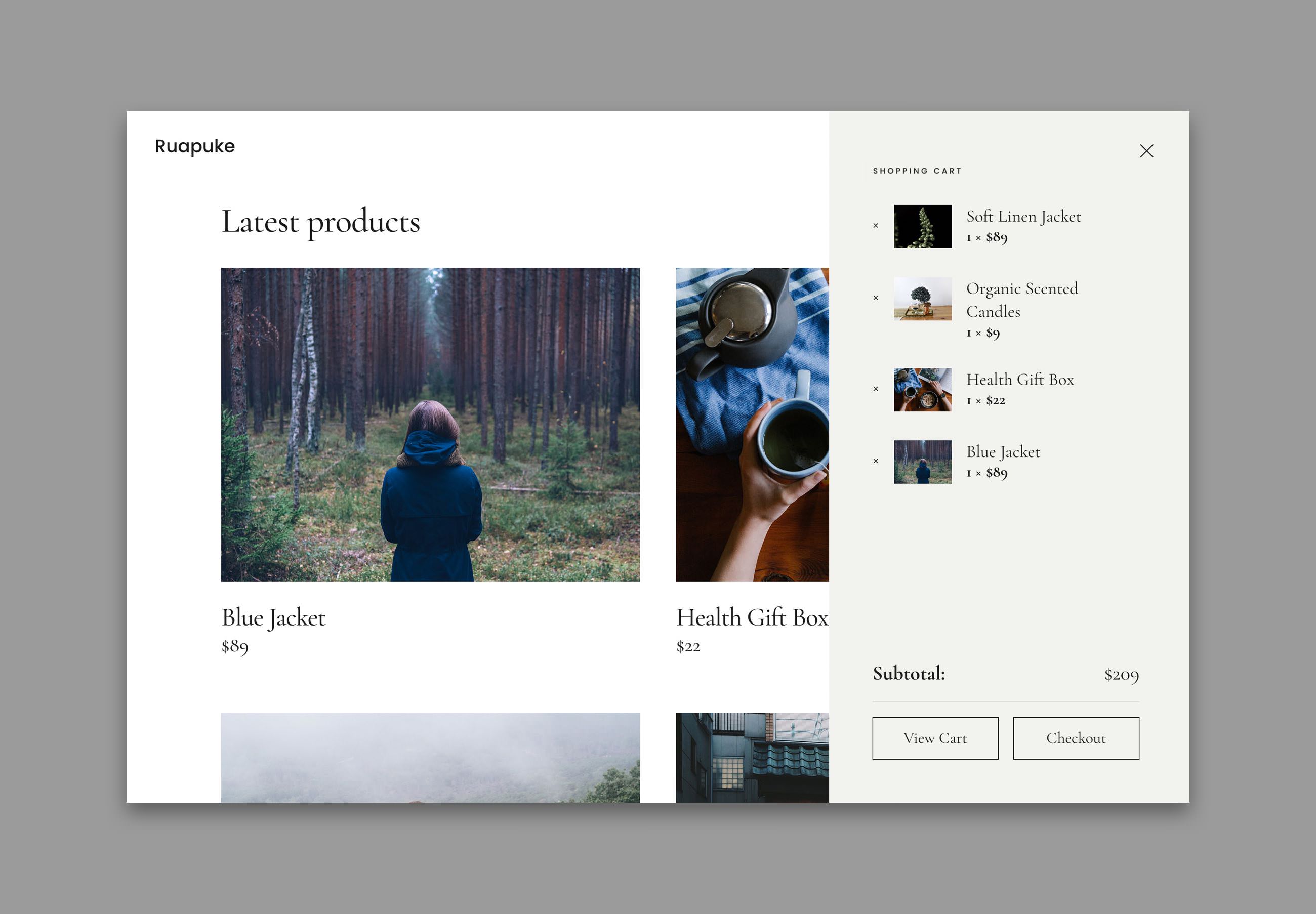 The product single pages are also very minimal and uncluttered, so that you can truly feature your products in a fresh look.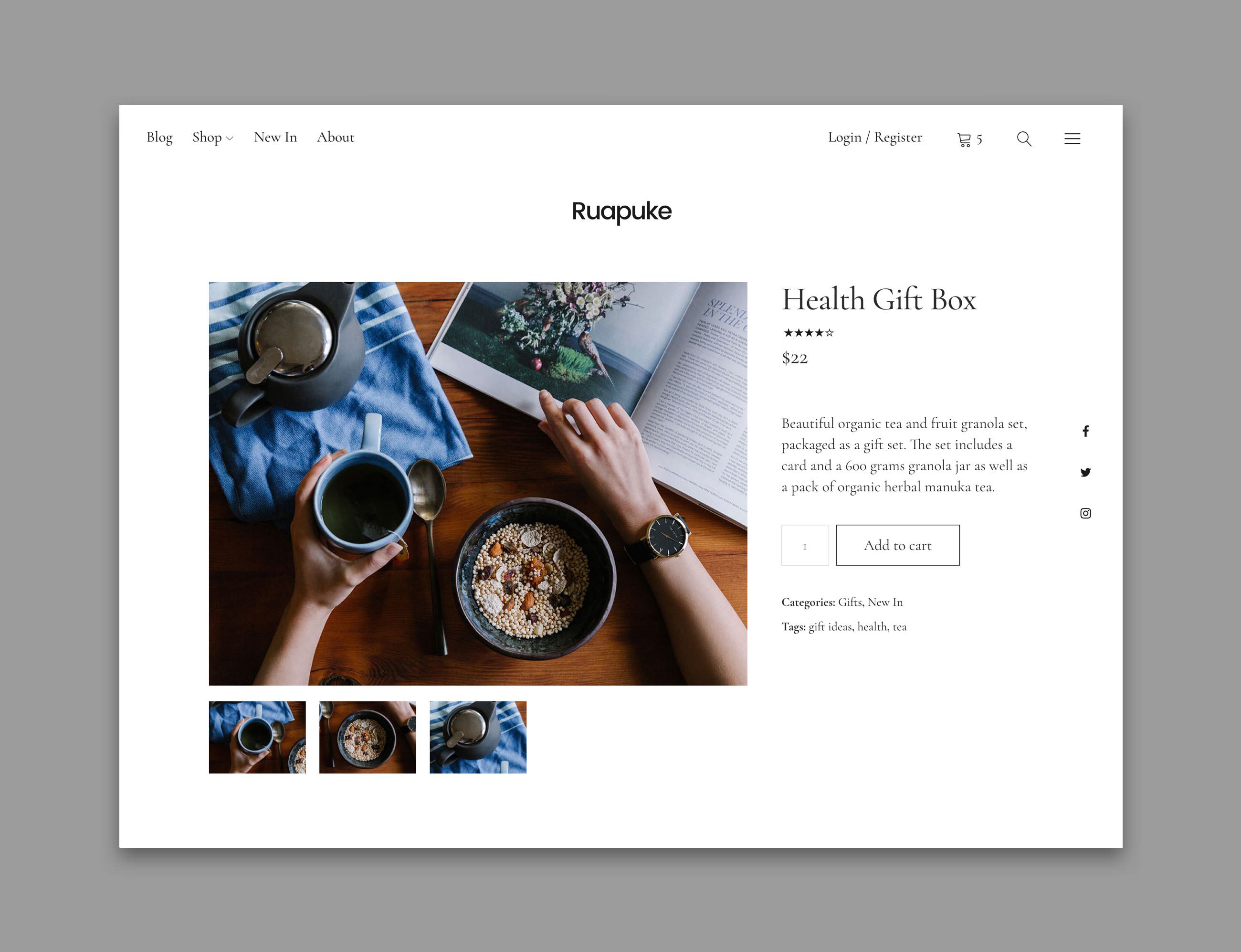 Live Demo Imports just got easier
We also prepared a One Click live demo import for Uku. You can now install the free "One Click Demo Import" WordPress plugin (just search the plugin name in your plugin admin area to install it) and you will find the three Uku live demos ready to be installed.
Your Feedback
We hope you will love the new Uku theme version with its new design style and the WooCommerce support. Please let us know what you think, we would love to receive your feedback, suggestions and ideas for new theme features. We can't wait to hear from you!
Happy 2017, Yours Ellen & Manuel