Icon and vector files are important visual assets and design elements used by designers every day. There are now a multitude of search engines offering free graphic resources. Here we've put together a list of ten useful icon and vector resources to aid you in your web working.
A good selection of free vector art is a must for any blogger or web designer putting together projects, which often rely on visual language. However, the process of finding the right graphics amidst cluttered web searches, can be a frustrating search.
Below we have collated a list of free resources to help creatives find high quality graphics, such as vectors and icons, in various formats (PSD, SVG, PNG, EPS, CSH, AI etc).
1. Stockio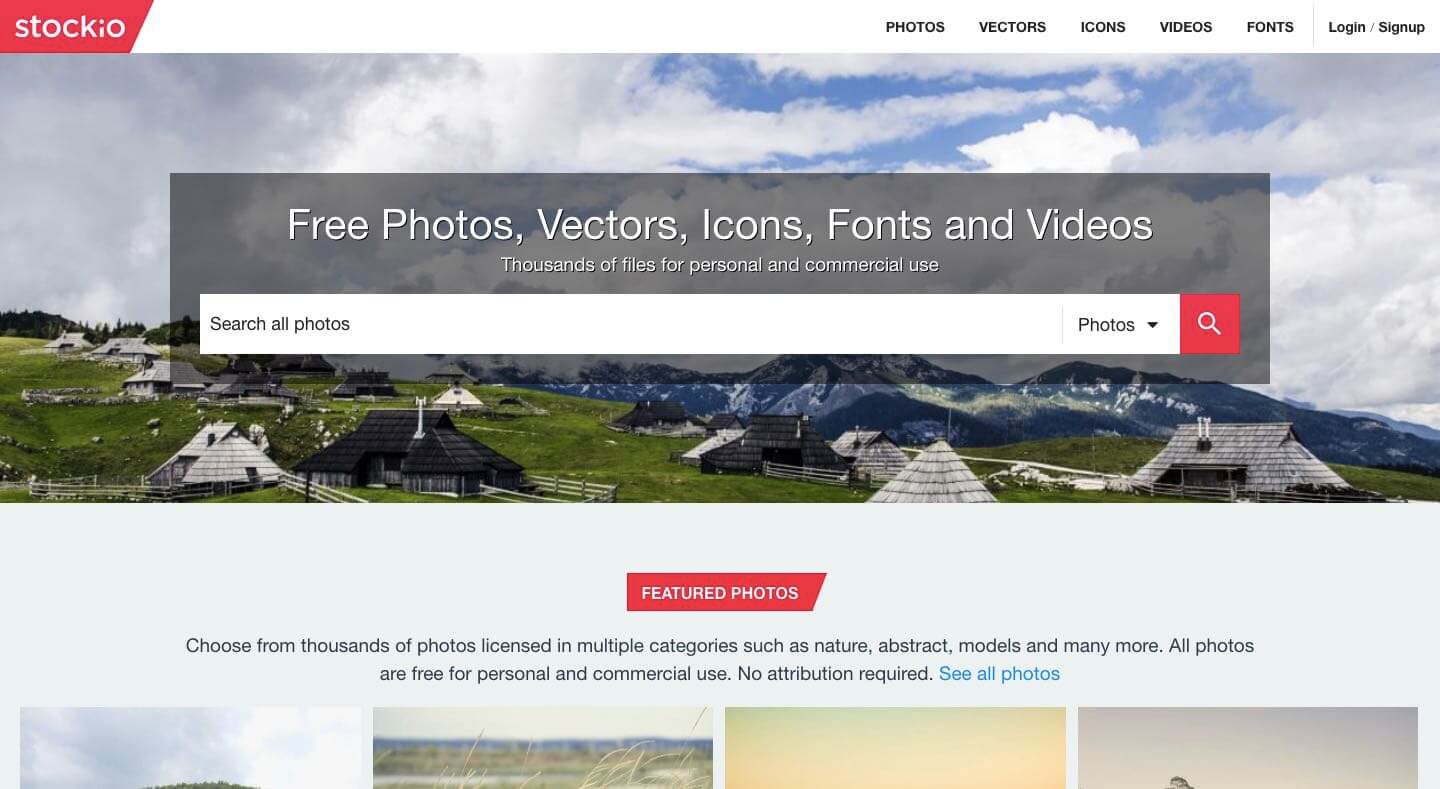 Stockio is packed with resources and constantly expanding its content on offer. You can download free vectors, icons, fonts and photos, videos and more. If you create an account with Stockio you'll be able to keep track of your downloaded files thanks to a personalised portfolio.
2. Freepik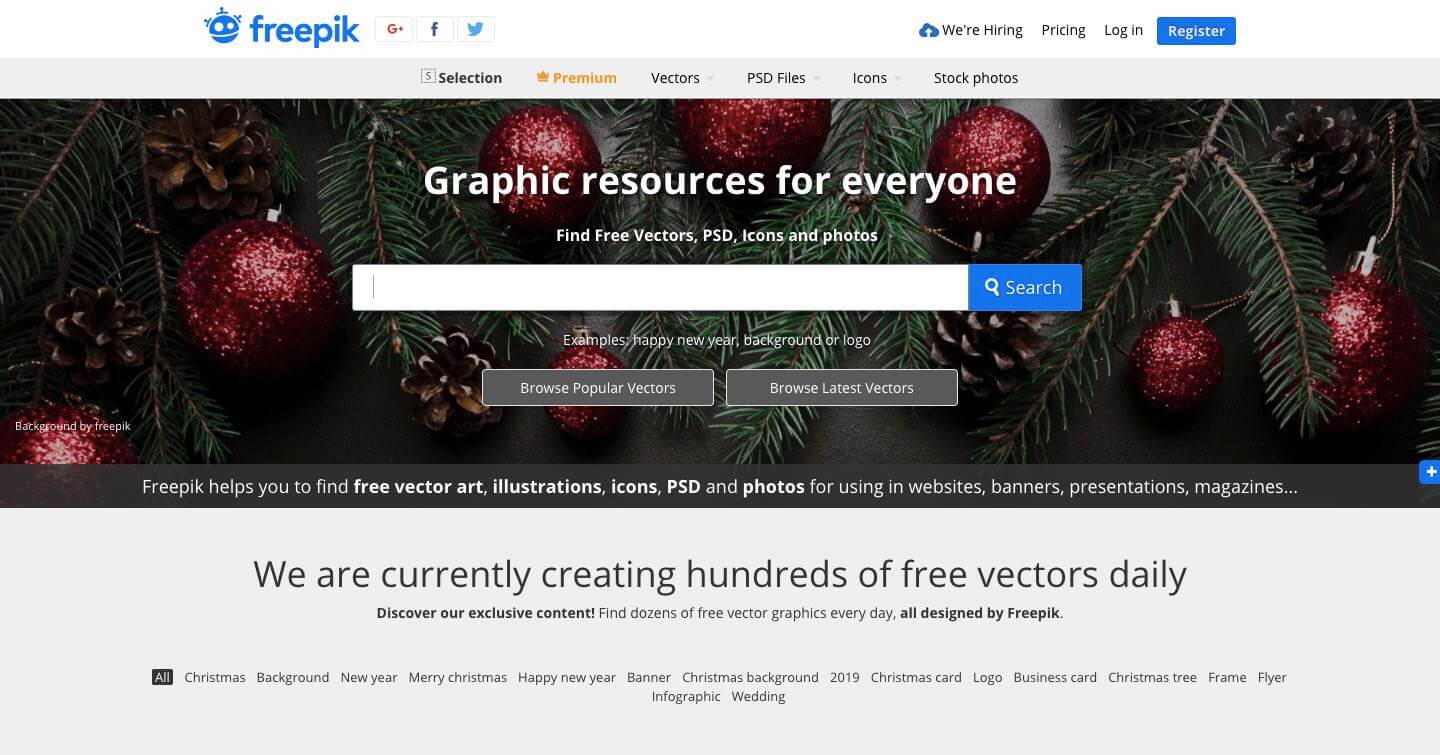 Freepik is one of the leading search engines for free vector designs. Created to help you find free vector art, illustrations, icons and photos for use in your designs, this graphic resource offers hundreds of new vectors daily, in various formats.
3. Freedesignfile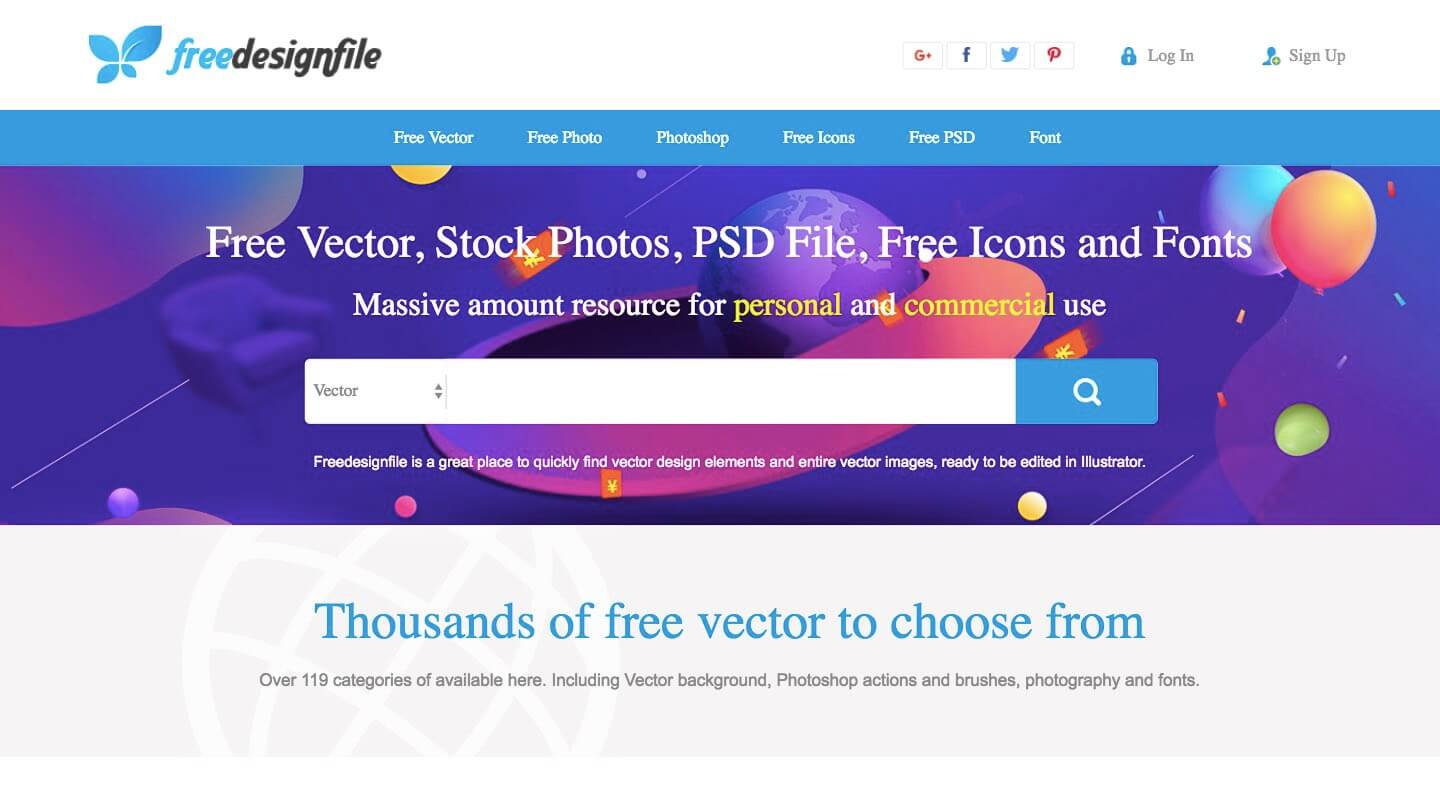 Freedesignfile is packed with thousands of free vectors, icons and logos ready to be edited in Illustrator. Free photography, fonts, photography, backgrounds and patterns are also on offer. The site is constantly updated, so be sure to check the online gallery regularly or subscribe for updates.
4. Vexels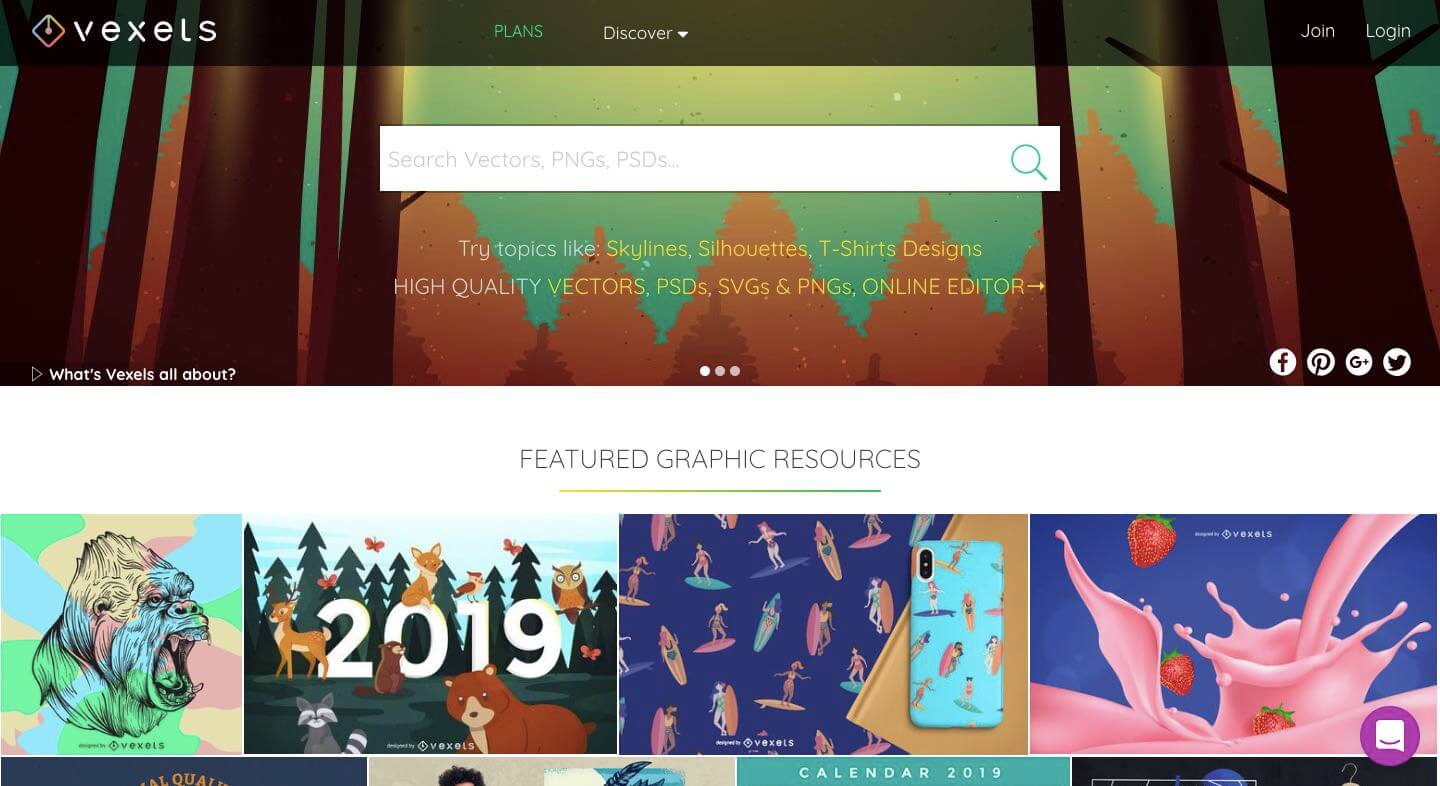 Vexels is a vector stock resource consisting of customisable designs, mockups, and ready-made graphic resources. There are thousands of free vector graphics and designs on offer. The site also offers an online editor that enables you to customise vector designs in the browser, adjusting layouts, adding new elements and changing aspects like colours and text, so your graphics are ready to go post downloading.
5. Free Vector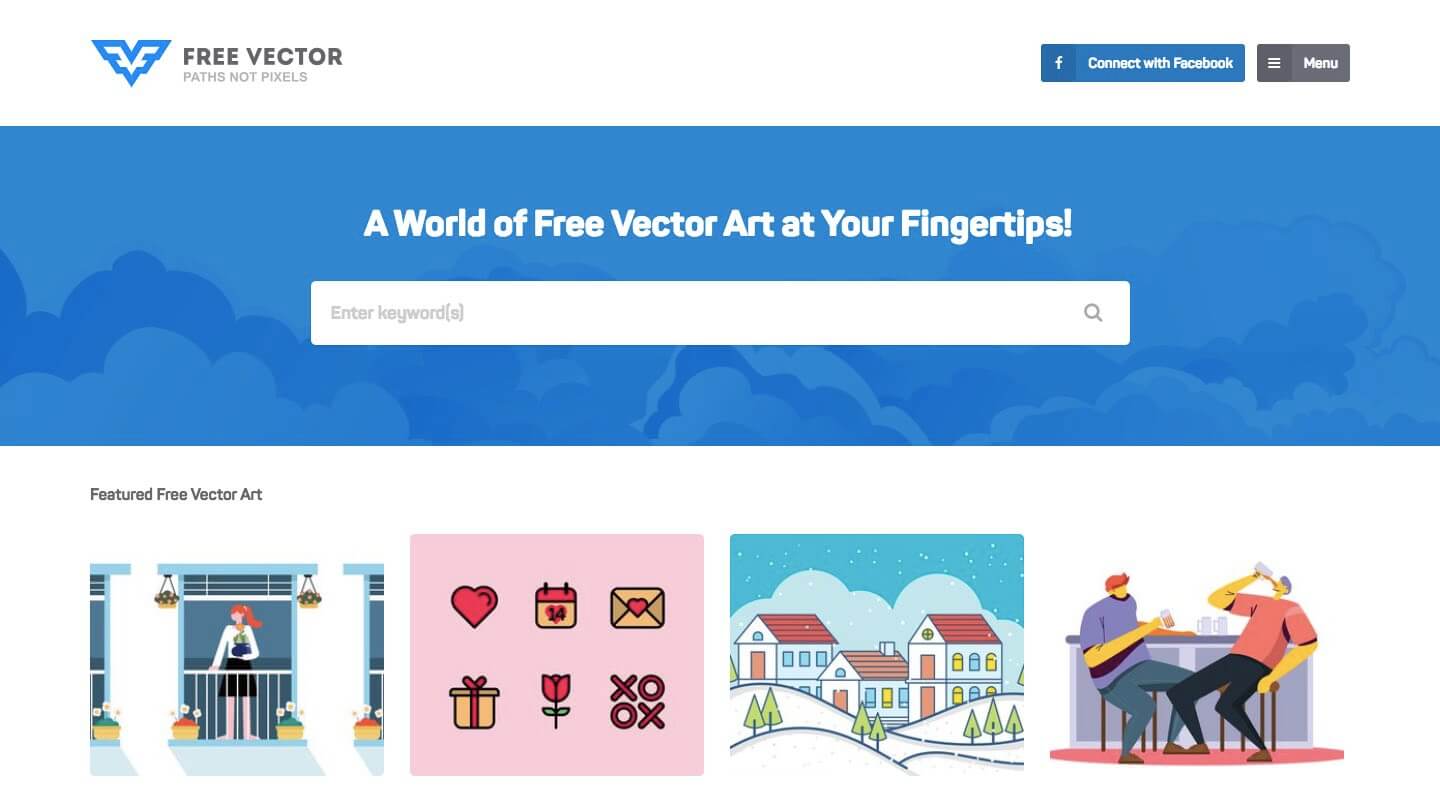 The Free Vector website offers a bit of everything – vectors, icons, wallpapers and brand logos for downloading. With thousands of vector sets available, you are bound to find something useful that you need.
6. FreeVectors.net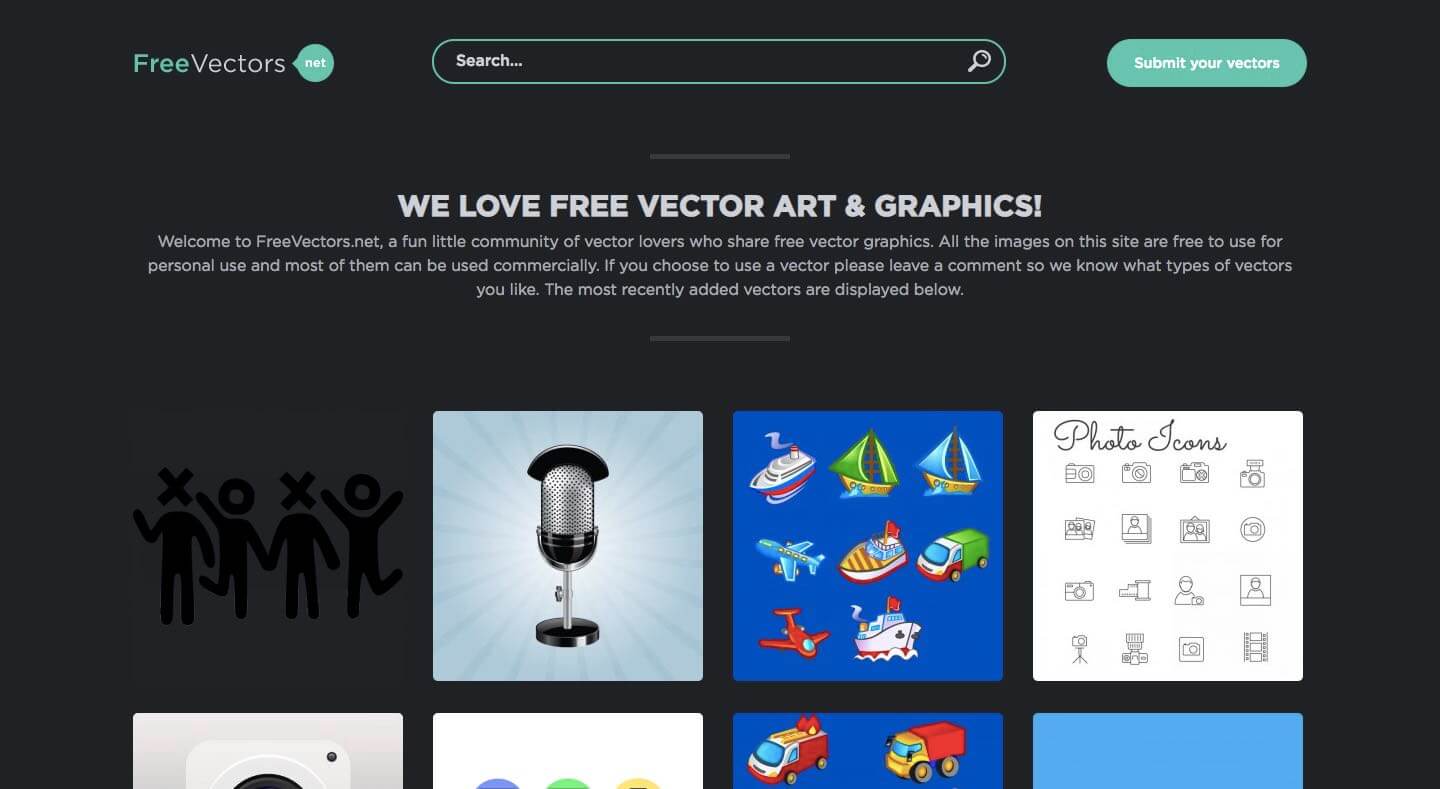 This platform consists of a community of vector lovers who share free vector graphics. All images on this site are free to use for personal use, and most can be used commercially. The most recently added vectors are displayed on the home page.
7. Noun Project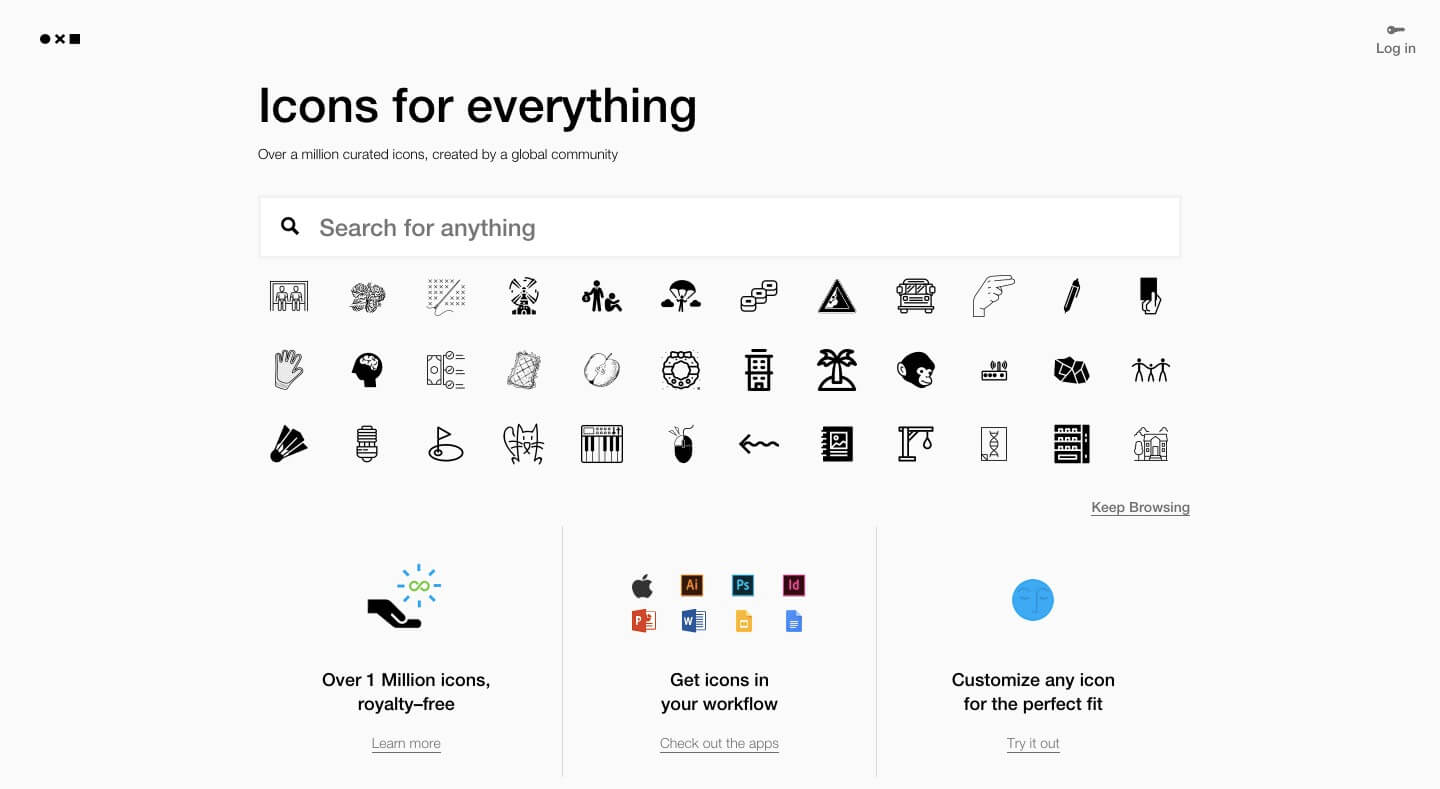 Millions use Noun Project, a site which aggregates and catalogs icons that are created and uploaded by a community of graphic designers around the world. On offer are over a million curated icons, with new icons added daily. A free membership is available, giving you access to over 100,000 icons of various themes. There's also an option to upgrade and get unlimited access to the directory.
8. Flat Icon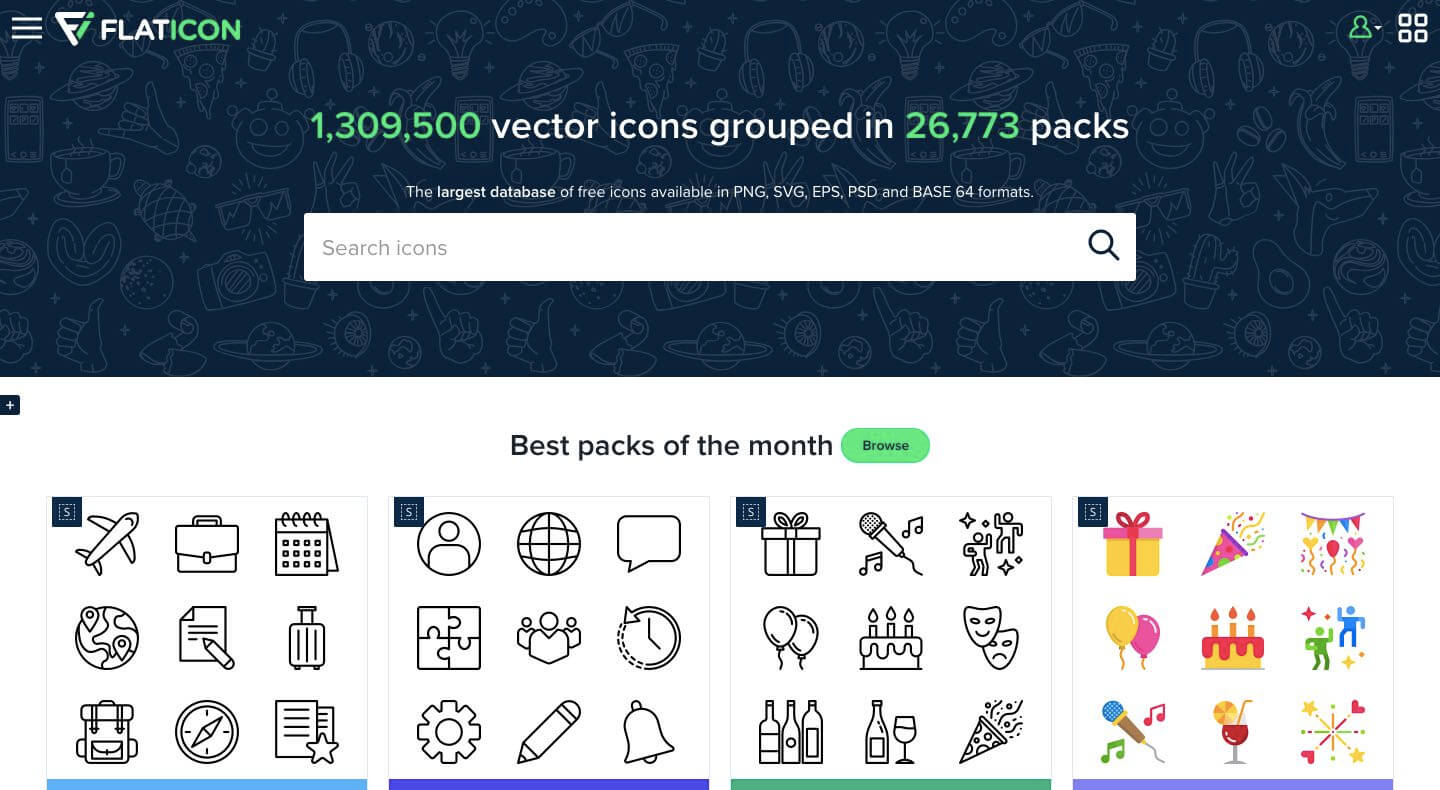 Flat Icon boasts over a million free vector icons in a variety of formats. Whichever vector icon you're looking for, you're likely to find it in this considerable database. Some of its most popular sets include free social media icons in various styles.
9. Iconfinder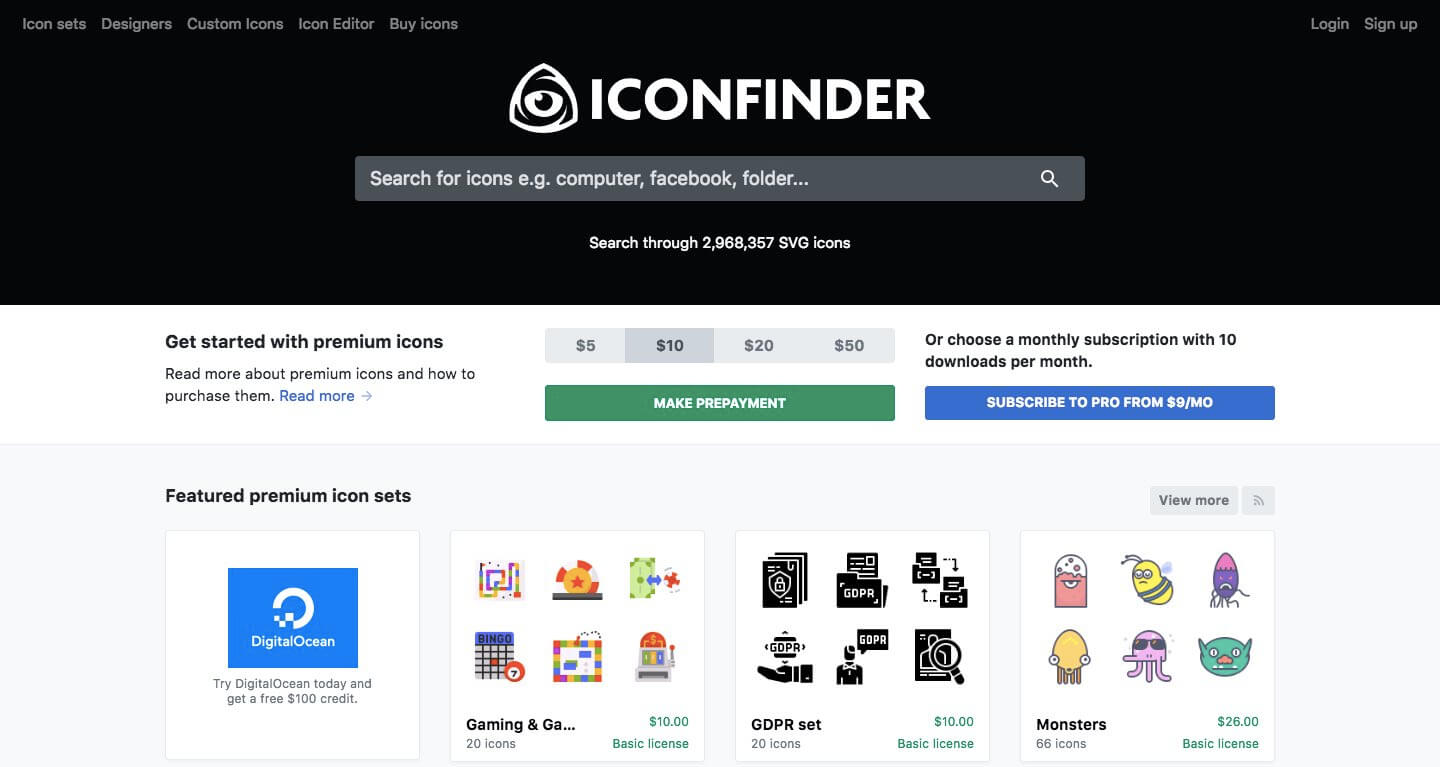 Iconfinder is a leading site for vector icons, offering 2,592,445 icons in various formats. While there are many icon libraries, they may not all meet your exact needs, so you may have to edit the icons yourself.
10. Icon Ninja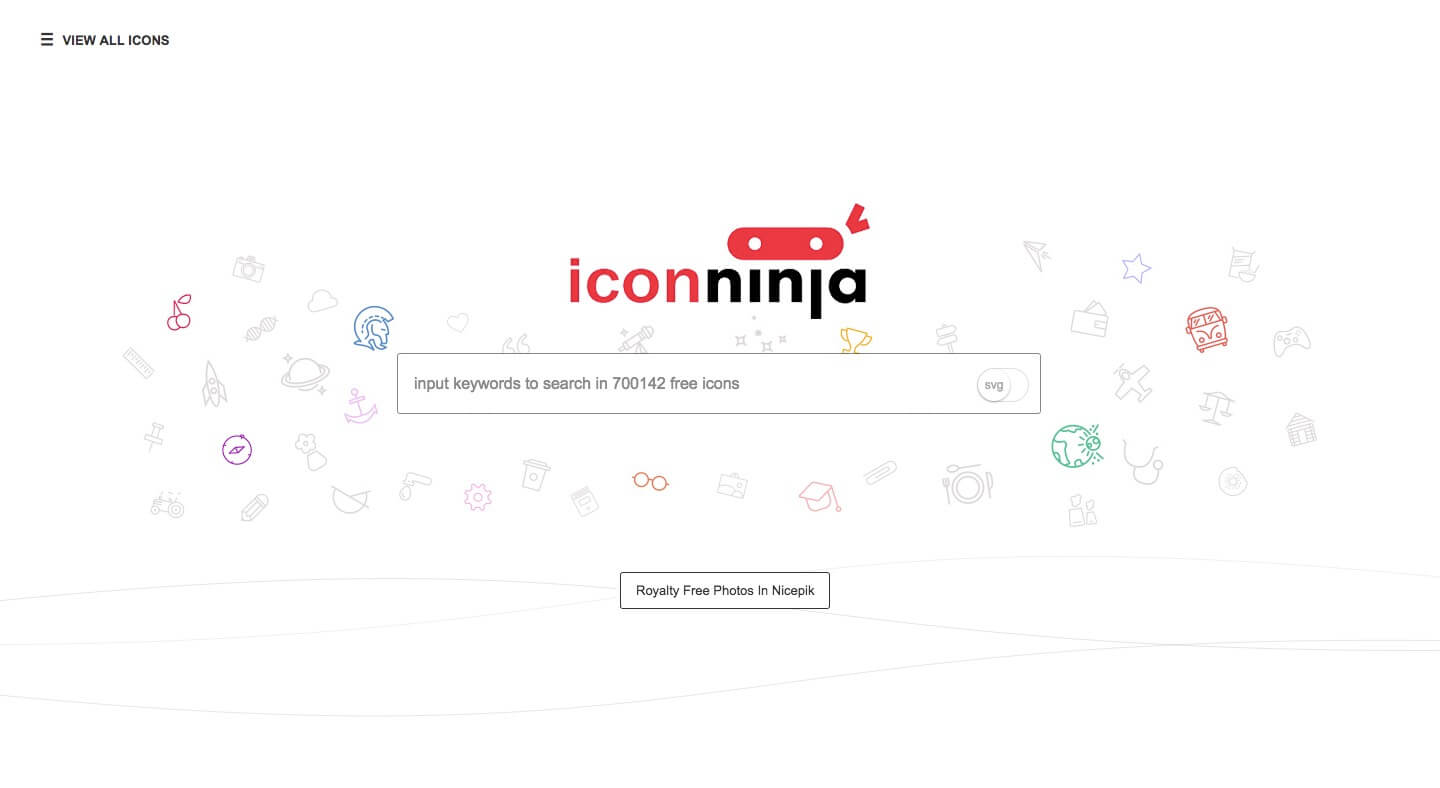 Icon Ninja is a search engine that currently provides 700,142 free icons in 16,307 icon sets, including 33,356 vector icons and 666,786 transparent background png icons. All assets are accompanied by detailed information such as format, width, height, file size, etc., which make them suitable for front-end engineers or designers.
Feedback and questions
What are your favourite free icon and vector graphic resources? What projects do you mainly use these for? We look forward to your feedback and tips, just leave a comment.