Pukeko is so much more for us than just our latest theme. With Pukeko we have completely redefined our definition of a WordPress theme and how we aim to work with our themes and evolve them over a longer time period. We've been creating WordPress themes for quite a while now and in the last few months it has become more and more apparent that we need to rethink our view on WordPress themes.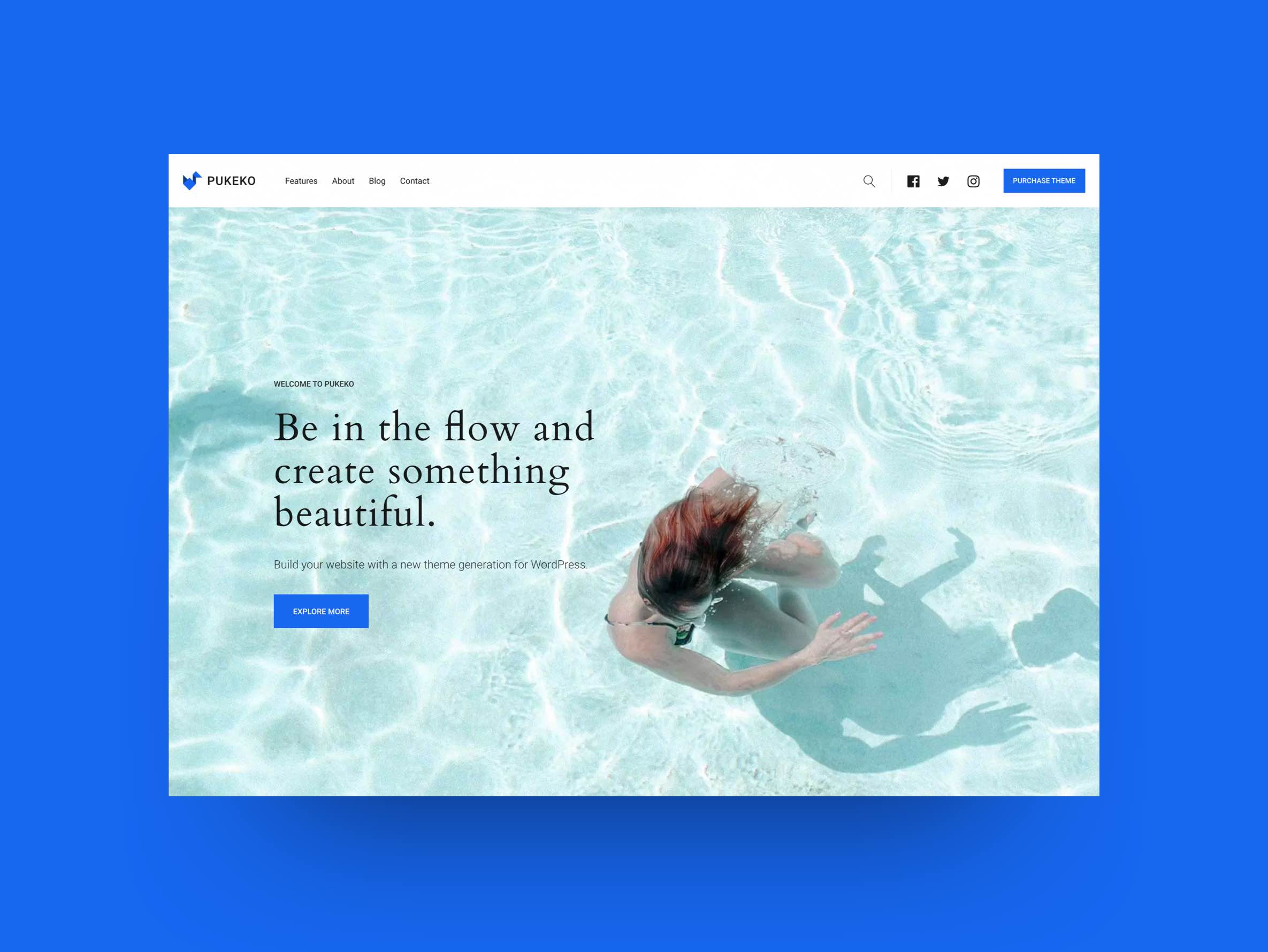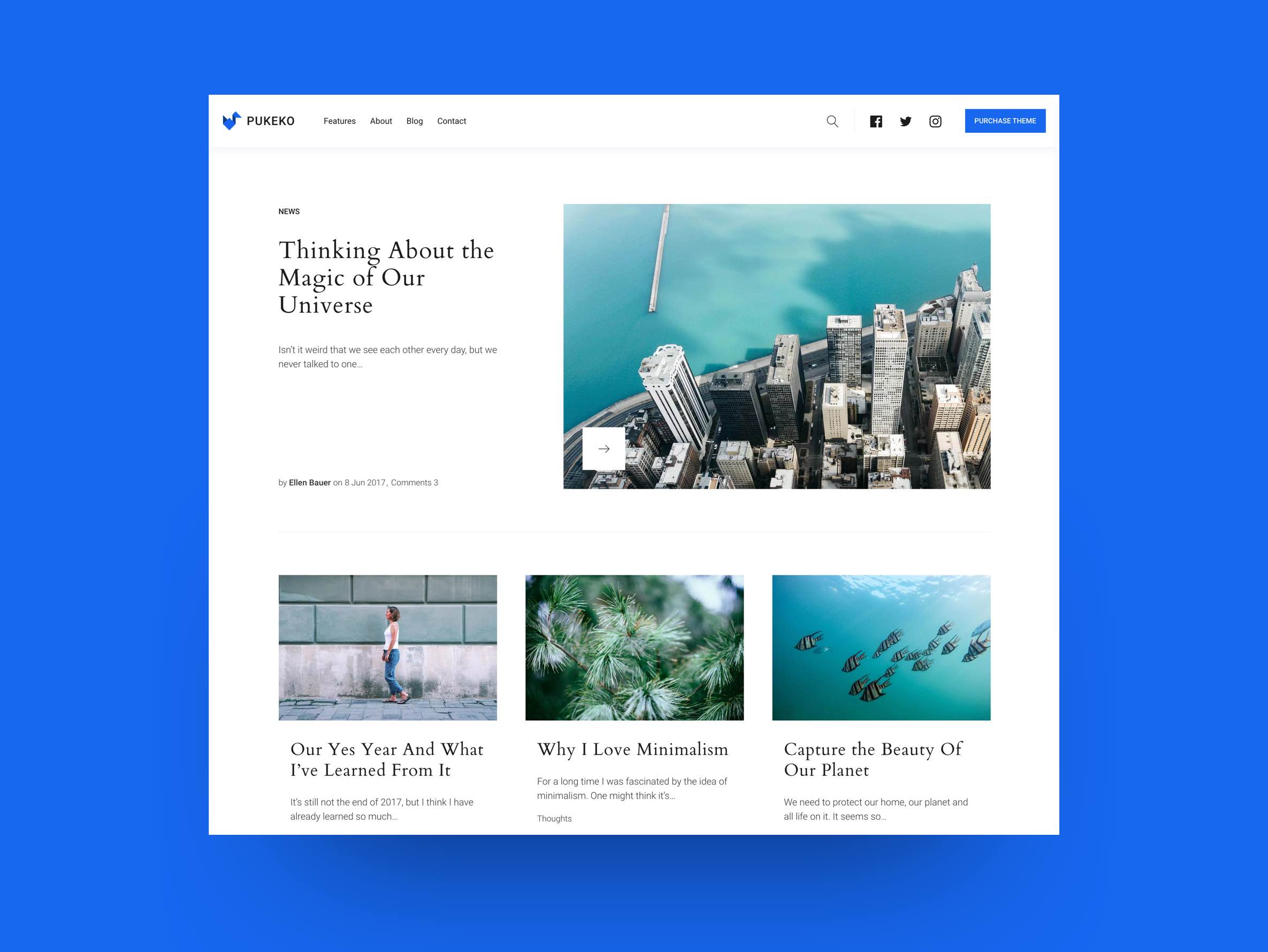 That's why we took a little "theme release break" and sat down calmly and quietly to work on something brand new. We have done a lot of research, tried out lots of things and in a completely natural process without stress and hectic, a lot of new and exciting inspirations and insights have opened up to us.
The result of this research and re-finding phase is our new Pukeko theme. And Pukeko is not only a WordPress theme. We have also created a complete design system and design language for Pukeko, which provides a solid foundation for everything we will build with Pukeko and in the future.
Why Do We Need a Design System
Web design and WordPress itself have evolved enormously over the last few years. Everything has become more complex, but also more flexible at the same time, offering a lot more options to create and build with WordPress.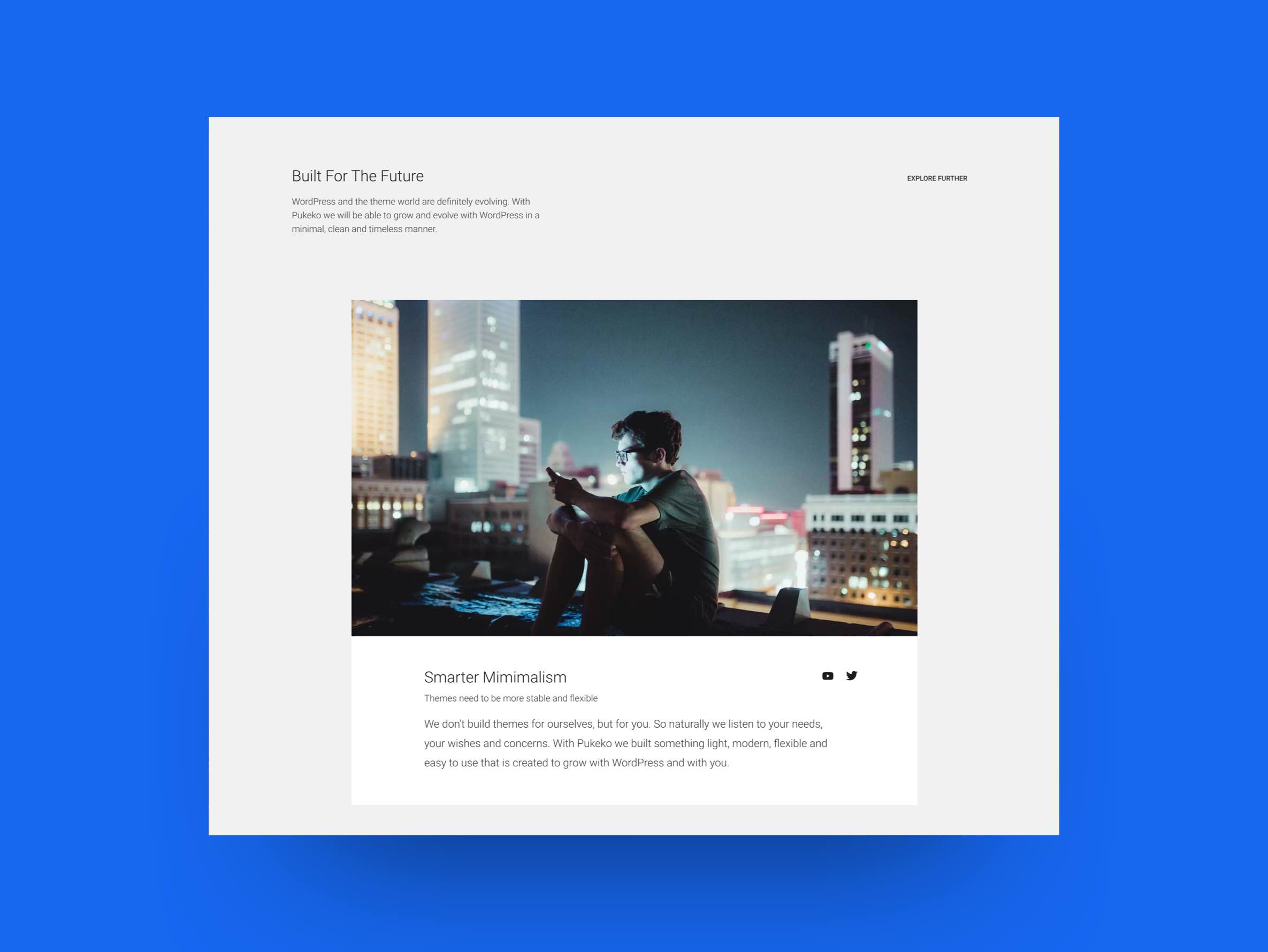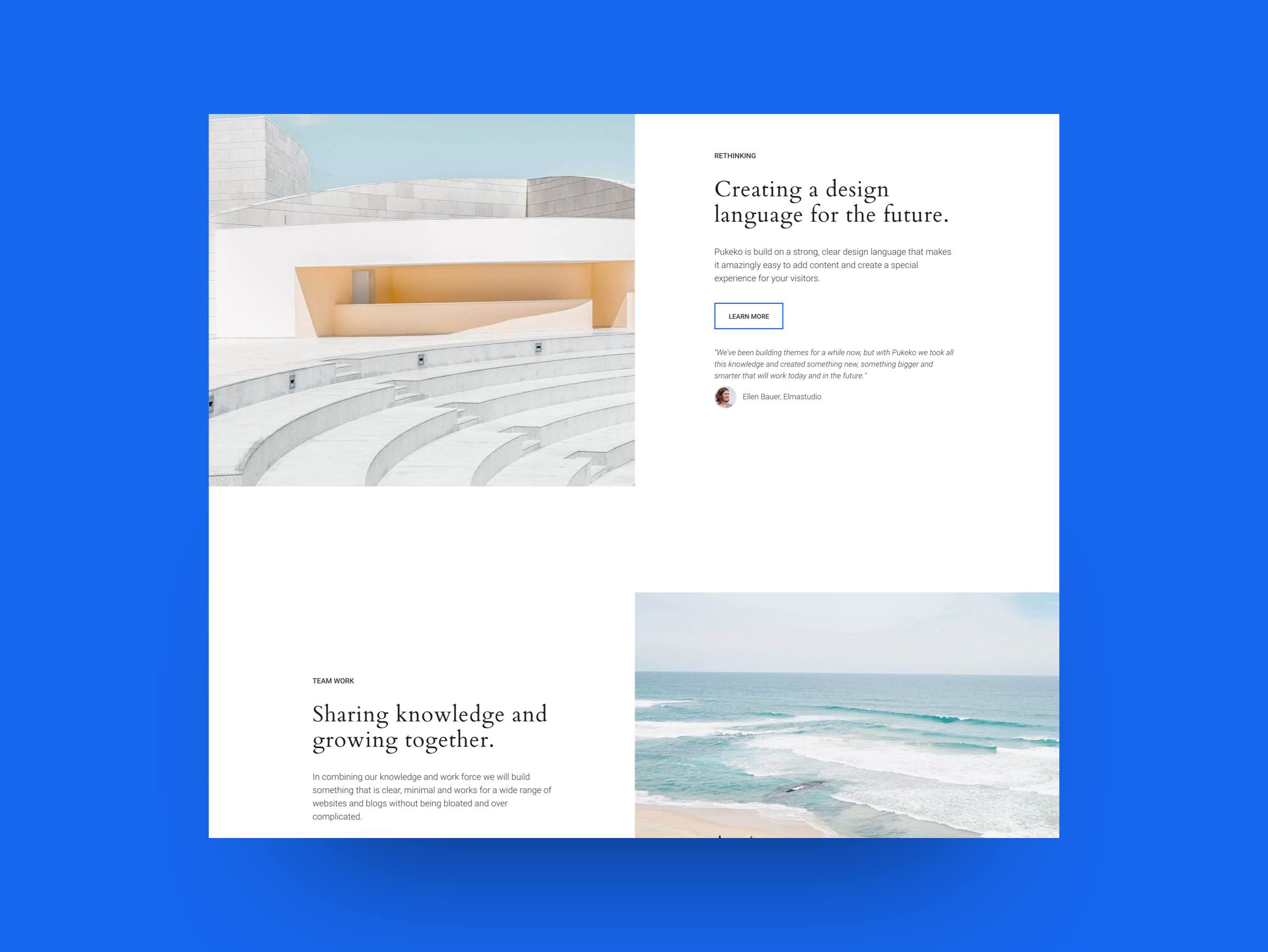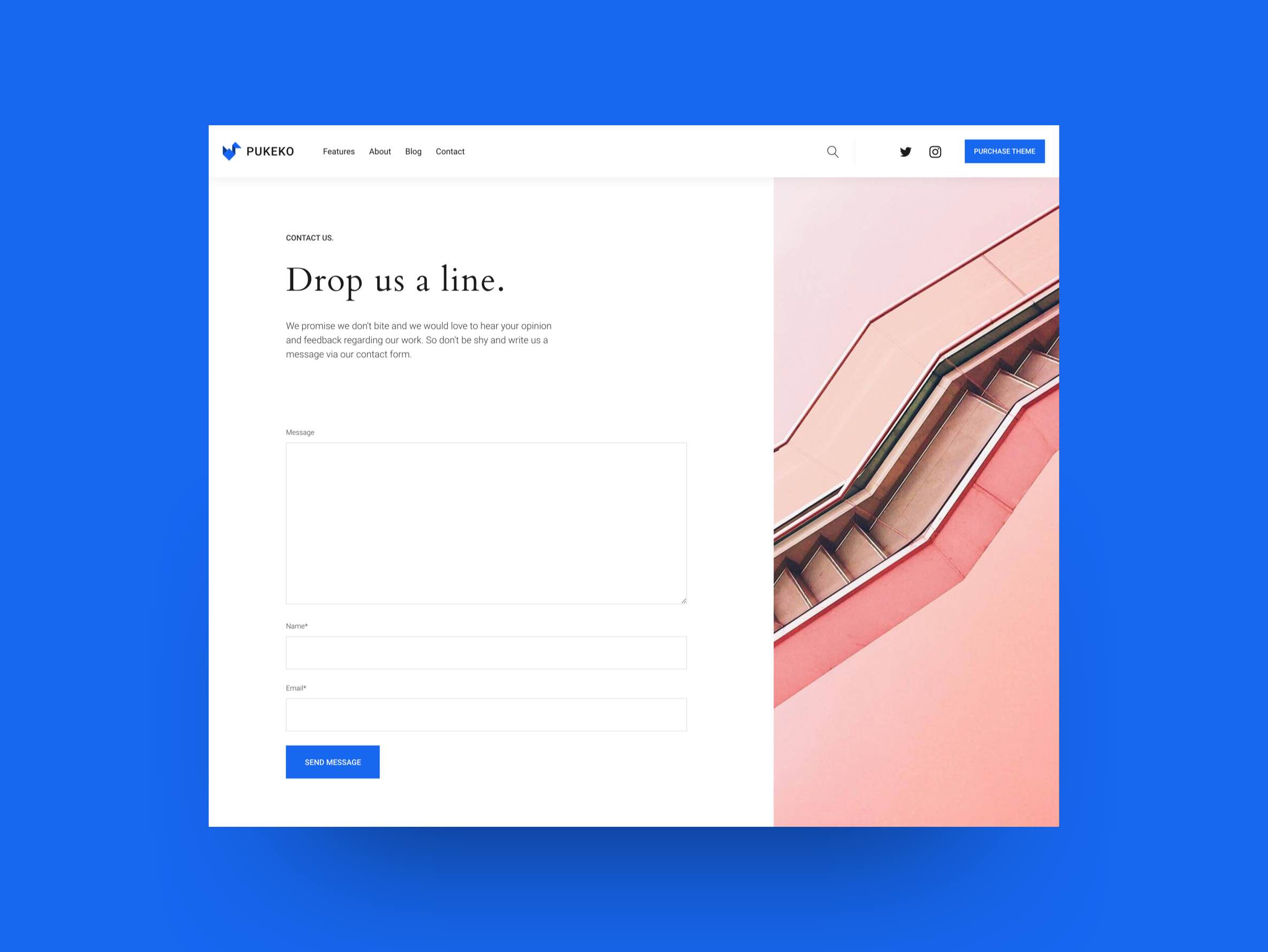 Today there are are so many more possibilities, of what you can do with WordPress. At the time we built our first WordPress themes, it was important to us to create with minimalism and simplicity, and these values are still most important to us today. But we feel that we somehow reached our limits. And although the approach to build smaller WordPress themes, each with one dominant function (blog, portfolio, online shop…) still works for many websites today, there is also the high demand to be able to build larger websites with different sections and functions that are able to grow over time.
A theme should be able to grow with you and offer all the freedom to expand your own website step by step and over time.
Of course we have also previously reacted to these needs and demands with earlier themes like Weta or Uku. We added features like WooCommerce support, more customization options or Front page sections to our themes. Now with Pukeko we took our experiences and build something completely new.
We have created a smarter design and theme system that makes it easier for us and our theme users to grow and build new elements without loosing focus on minimalism and a clear design language.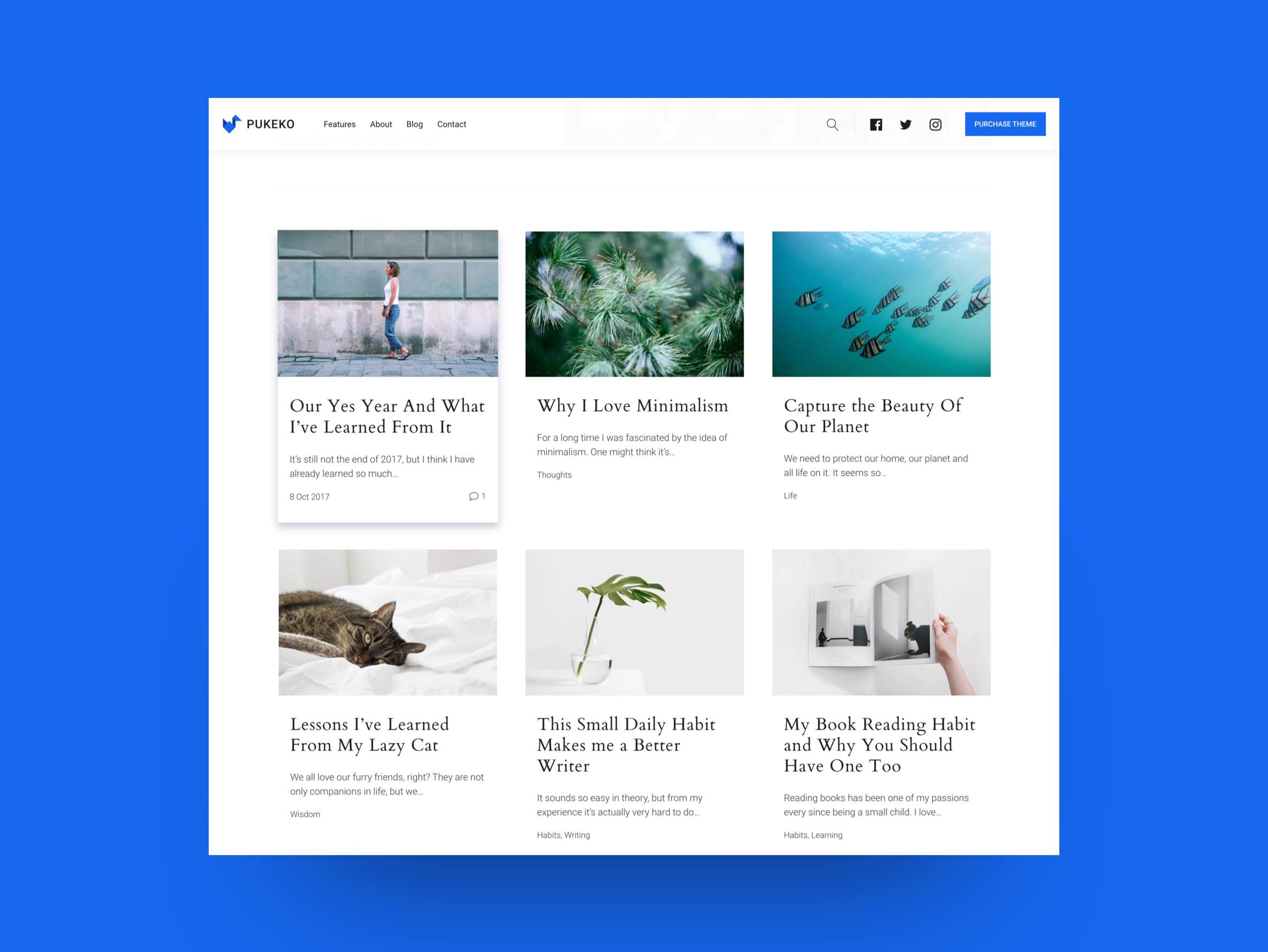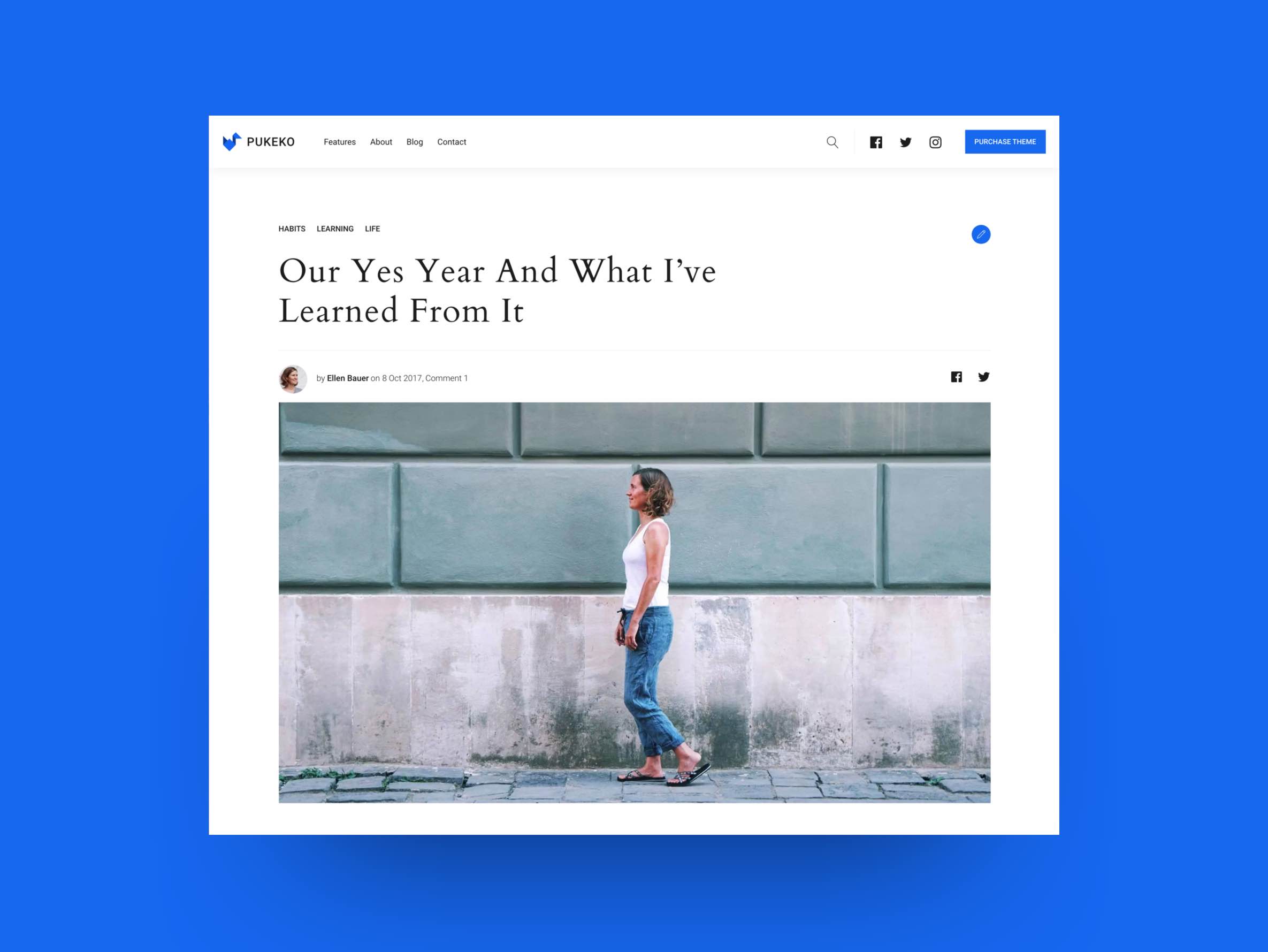 A Strong System and Potential To Grow
So the current version of Pukeko is only the beginning. We will constantly add new functions and design elements for Pukeko. And we will not only put this philosophy of constant growth and progress into the work on the theme itself, but also into all materials surrounding the theme (such as video tutorials, blog posts and courses). To stay informed about all Pukeko news and high quality resources, please subscribe to our Elmastudio Newsletter.
We have so much more information to share with you about Pukeko. Therefore we will publish a small Pukeko-related blog post series in the coming days. So we can tell you more about what's going on behind the scenes and explain all the theme features and plans for the future (Pagebuilder and eCommerce support, plans and thoughts on Gutenberg, upcoming features and improvements we plan to create…) better.
As a first step have a look at the first Pukeko Live Demo. Also, everyone who installs Pukeko will find a helpful Welcome page in the admin area (under Design / About Pukeko) with plugin recommendations and tips to get started. The detailed text documentation and the first video tutorials for Pukeko will also follow today. In the coming weeks we will build further live demos to show you what Pukeko can do and what kind of websites you can build with the theme.
Feedback and Questions
Of course, we also want to hear what you think of Pukeko and what questions or feedback you have for us. Just write us a comment below, we can't wait to talk to you, exchange our thoughts and answer your questions.