Today we're happy to present our newest responsive Premium WordPress Blog Theme Kiore Moana to you. Kiore Moana is a great WordPress theme for personal blogs, travel, hobby or photography blogs with a modern, open design, lots of white space, easily readable fonts on all devices and an extra widget info page as a special theme highlight.
The allows you to have the cleanest, minimal blog design and still offer additional information about you and your blog like an about info, links to your social profiles, information about the latest comments, posts and so on.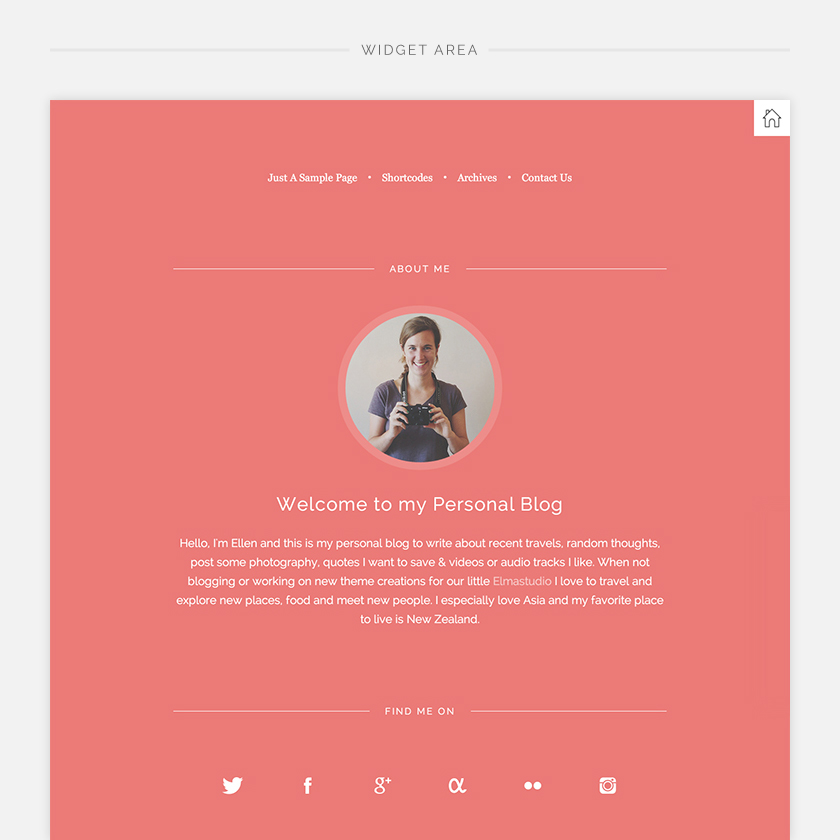 Blogging With Style And Fun
With the Kiore Moana theme your blog posts can really start to shine and become the true center of attention. With the help of trendy big thumbnail images, support for all WordPress post formats (like quotes, links, galleries, images, videos or status posts) and beautiful styling options for your content like side notes, drop caps, multi columns or images that are pushed a little bit outside the regular content width, you can really make each blog posts very special and interesting to read and look at. The minimal icons used in the Kiore Moana theme design offer an extra highlight to each blog post.
The Kiore Moana Info Page
Of course even with the most minimal blog layout you still want to be able to include widgets with additional information. With the Kiore Moana info page option you can do exactly that and even present your widget in a very open and modern way.
And with the two minimal your visitors can always switch between your info and blog content very easily, but can still read your articles without lots of additional sidebar information getting in the way.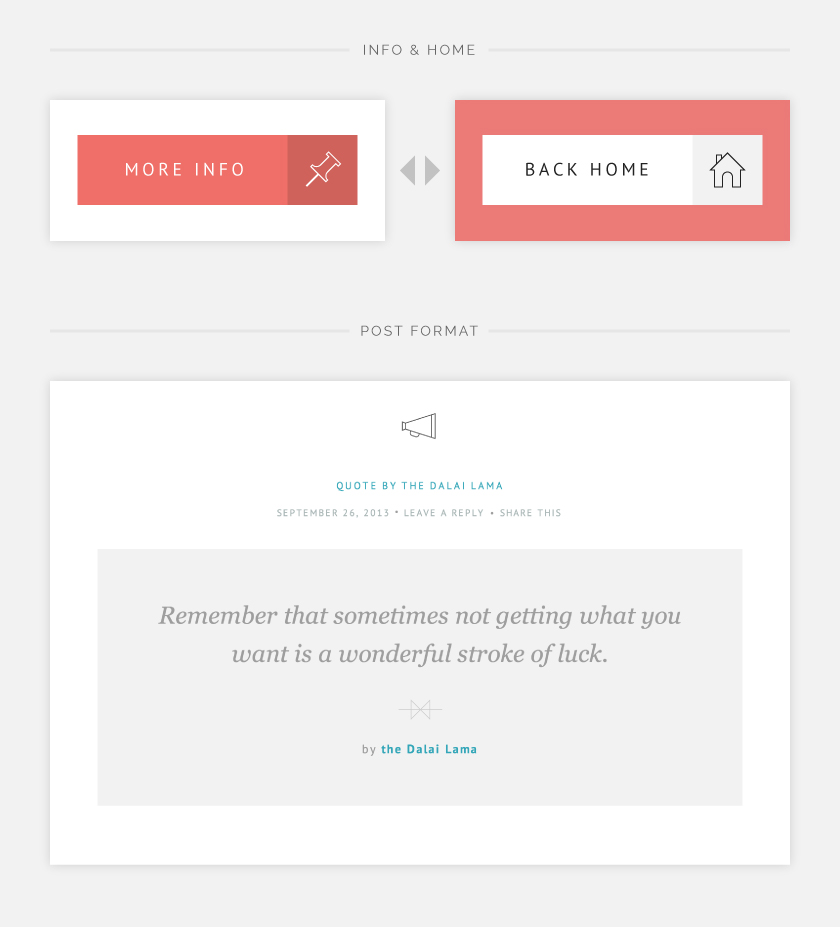 A Great Blog Design for Mobile Devices
Kiore Moanas single column, minimal and bold blog design also works great on mobile devices and your content will be easy to read and look beautiful on smartphones, tablets, laptops and big desktop screens alike.
We hope you like the Kiore Moana WordPress theme as much as we do and have fun to explore this new, more minimal, and open approach to blogging. You can find further info about Kiore Moana on the Kiore Moana theme page and why don't you have a look at the Kiore Moana live demo right now to get a better feeling of what the theme has to offer. We can't wait to hear your feedback and your suggestions for theme optimizations!