Pocket, which used to be called Read It Later, is a helpful application and web service for managing online reading lists from the internet.
The app was founded in 2007 to help people save interesting articles, videos and more from the web for later enjoyment. Once saved to Pocket, your list of content is visible on any device — phone, tablet or computer. It can be viewed while you're waiting in line, relaxing on the couch, during commutes or travel, and even offline.
The world's leading save-for-later service currently has more than 30 million registered users and is integrated into more than 1,500 apps including Twitter, Flipboard and Zite. It is available for major devices and platforms including iPad, iPhone, Android, Mac, Kindle Fire, Kobo, Google Chrome, Safari, Firefox, Opera and Windows. We personally use Pocket on our iPhones and MacBooks.
Pocket is a free service (there's also a Premium option) that makes it easy to discover awesome content that's personalised to your interests, offering unlimited ways to save this content so you can return to it later – on any device, at any time. It's your one-stop destination for reading engaging content, catching up on your favourite blogs and news sources, or watching videos that you discovered but didn't have the time to watch.
As bloggers we use Pocket to catch up on posts from the many blogs we follow. It's easy to stumble across many articles in a day, that we want to read but don't necessarily have the time to there and then. Pocket solves this conundrum! No longer do you need to have a gazillion tabs open with unread articles, meaning your productivity will likely also increase.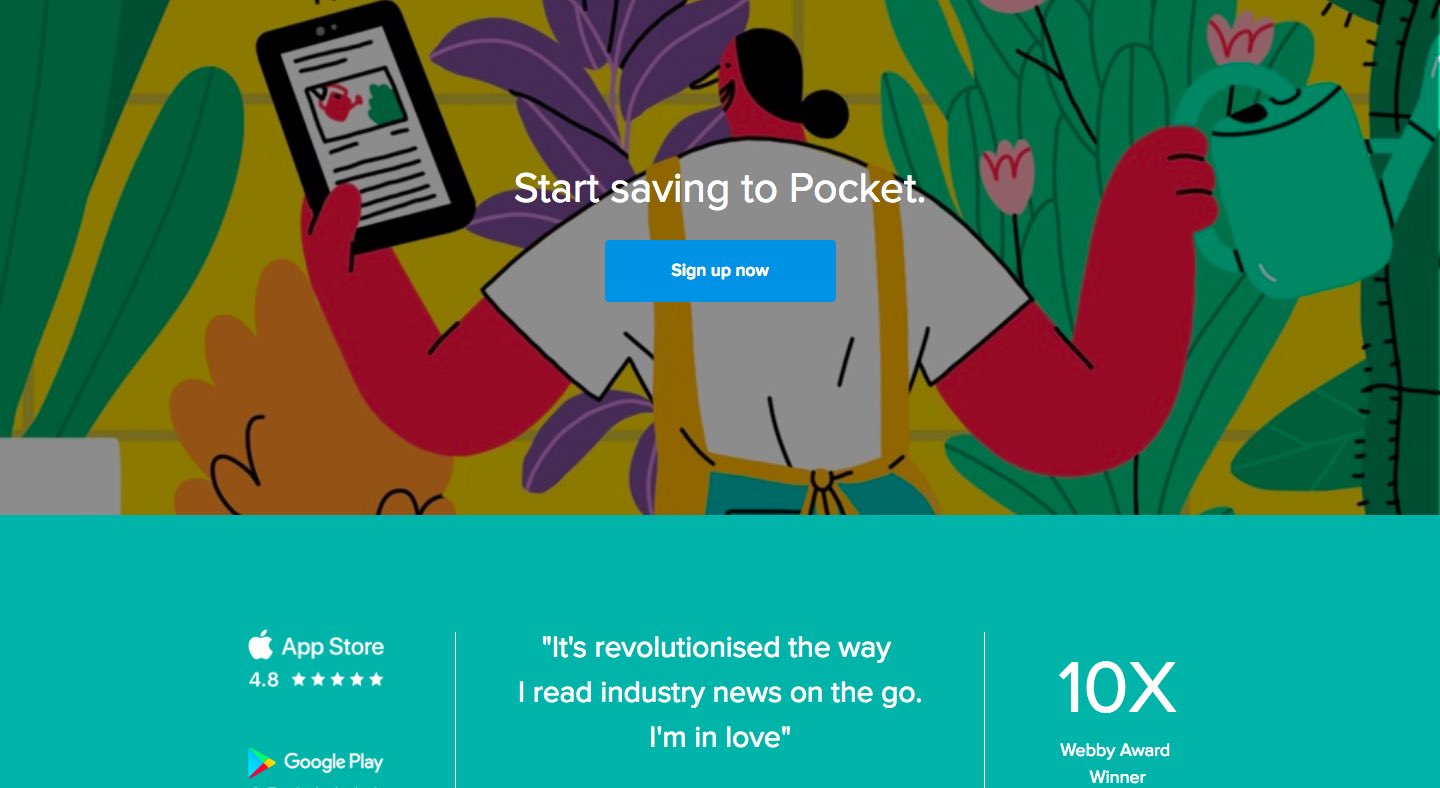 It's easy to get started
You can install Pocket on all your devices, and add the Pocket button to your browsers. It only takes a few seconds to sign up, either via Google or with your email.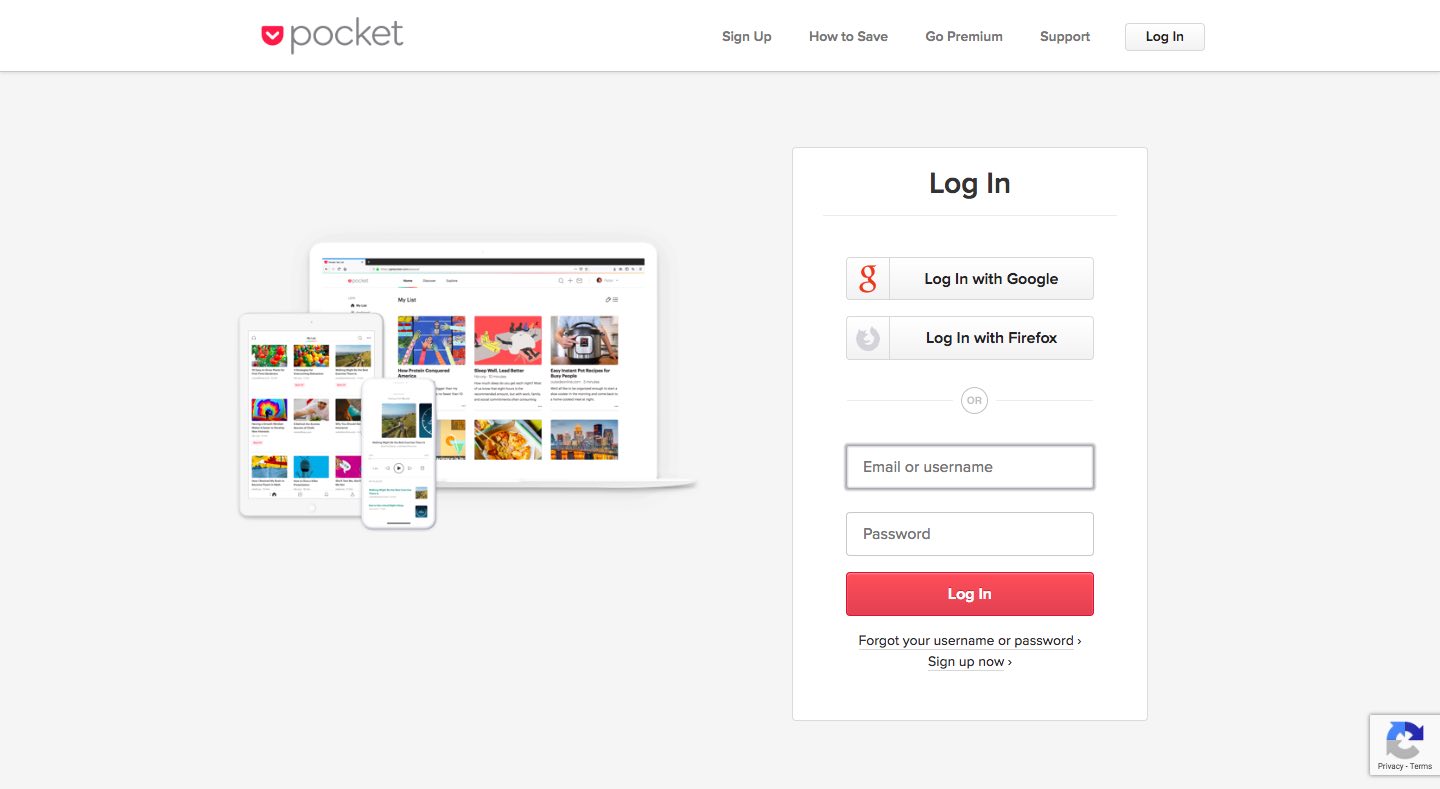 Fuel your mind anywhere
Revolutionise the way you read on the go – immerse yourself in great content anywhere. Read or listen without distraction, on any device.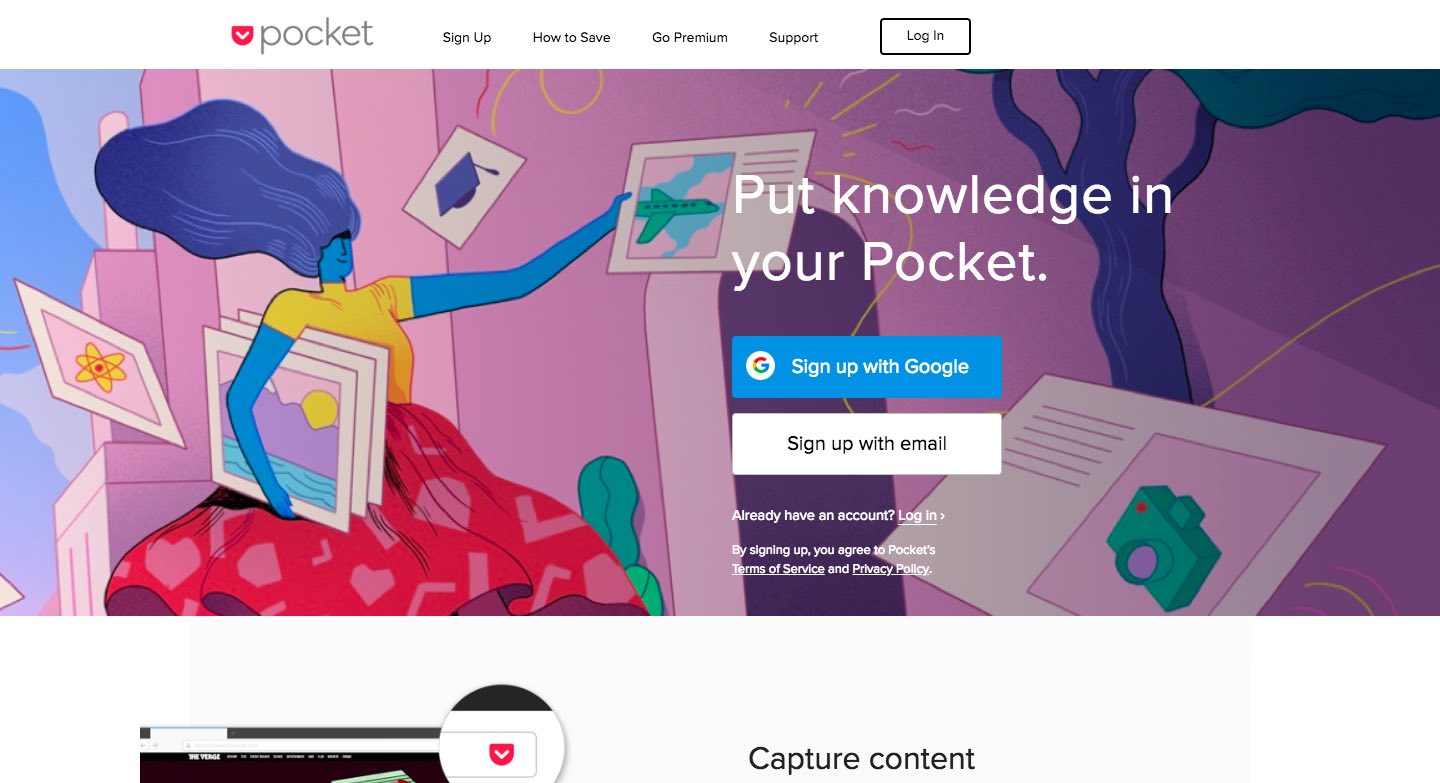 Put knowledge where you want it
Now, you can save to Pocket from anywhere so you never lose track of what's important to you. That means you can capture content from everywhere – whether that's saving articles, videos and stories – ensuring you'll be able to get around to reading them. You can curate your own space filled with everything you can't wait to learn or entertain yourself with.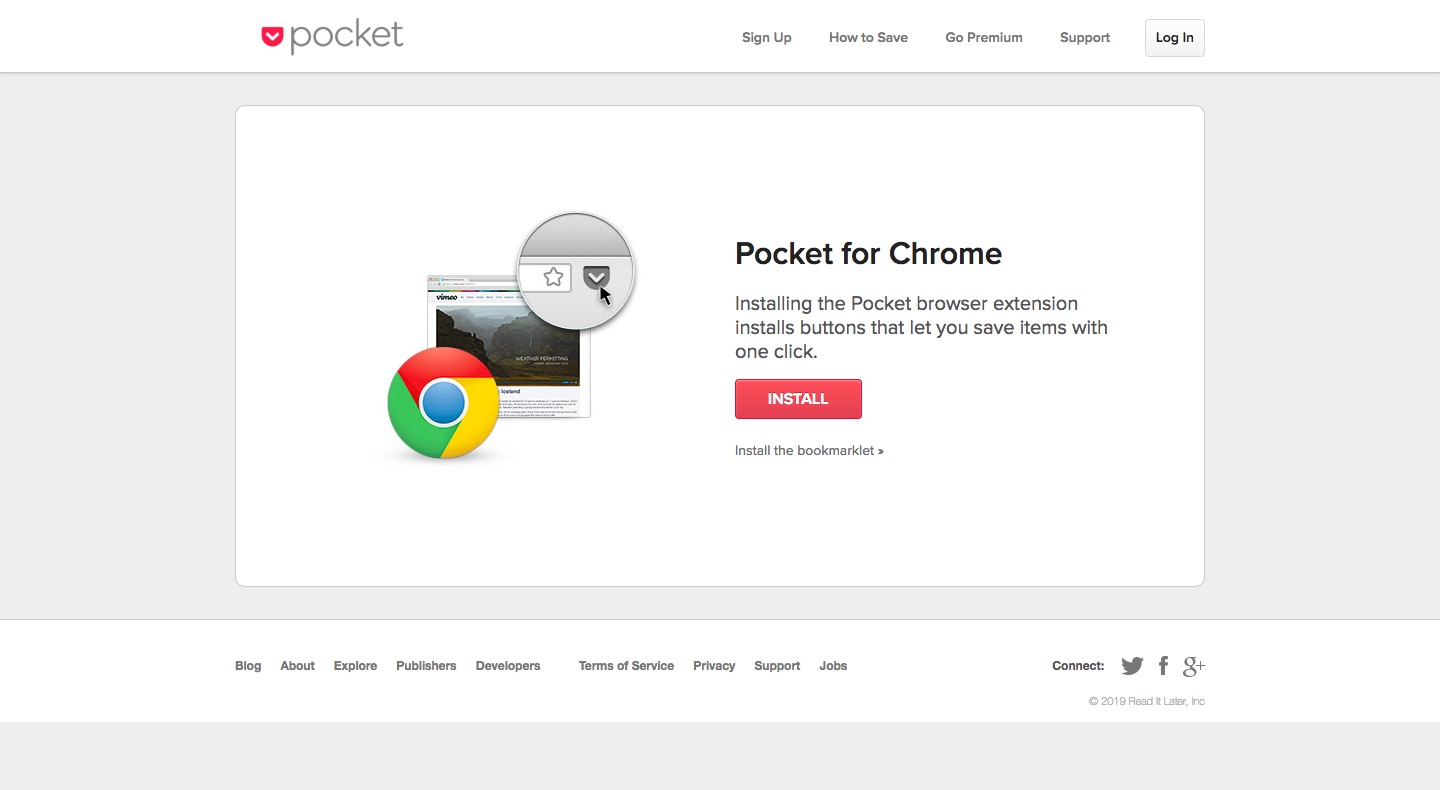 Explore the best of Pocket
You can explore your interests further by using the Pocket search function. If you search for a particular topic, tons of useful articles pop up. There are also various categories to delve into, such as: Best of 2018, Must Reads, Trending, Tech, Finance, Health and Travel.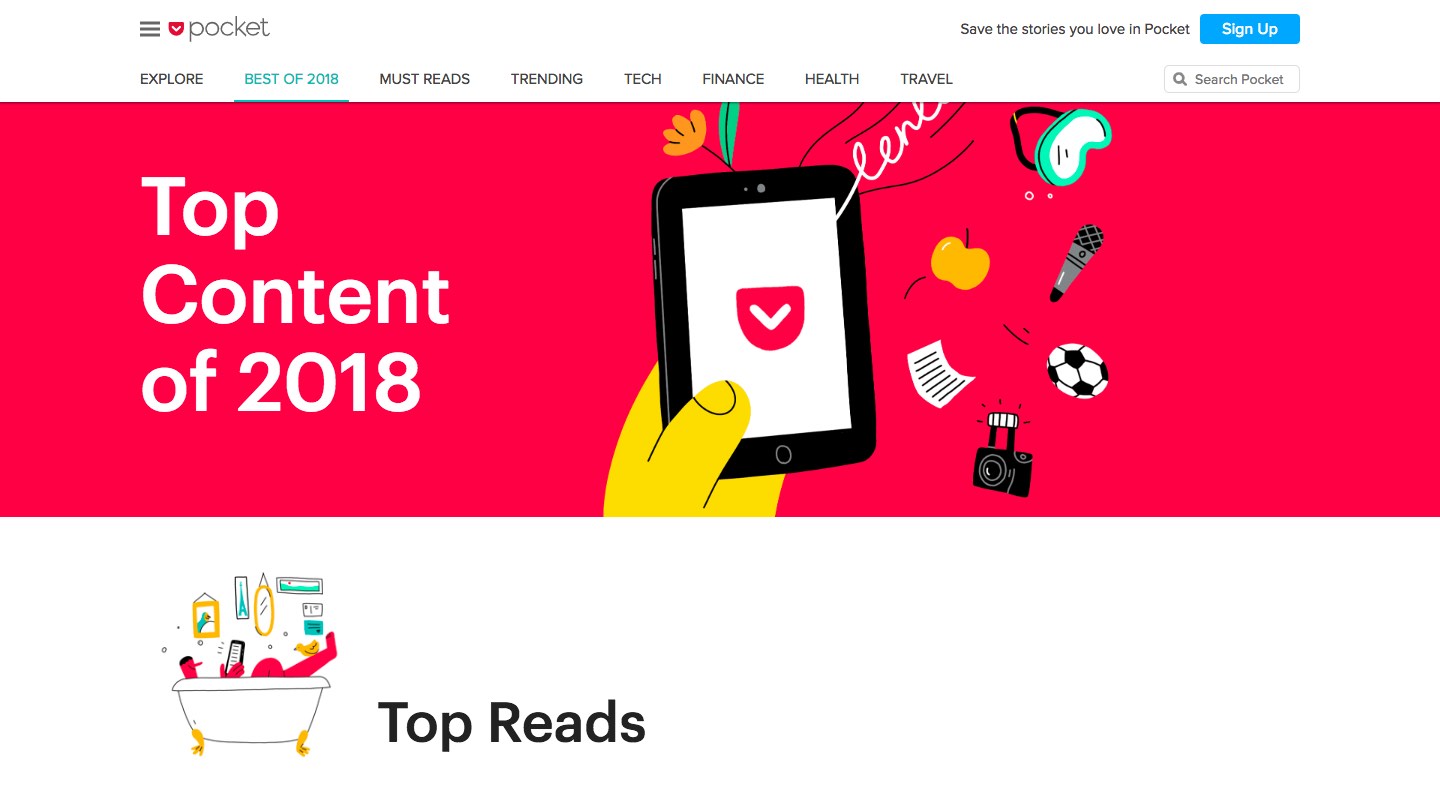 Discover new recommendations
You can check out new recommendations to read now or save for later. Your recommended feed is filled with amazing discoveries catered to your interests. The more you use Pocket, the better these recommendations will become. You can also follow your friends to see what they're recommending on Pocket.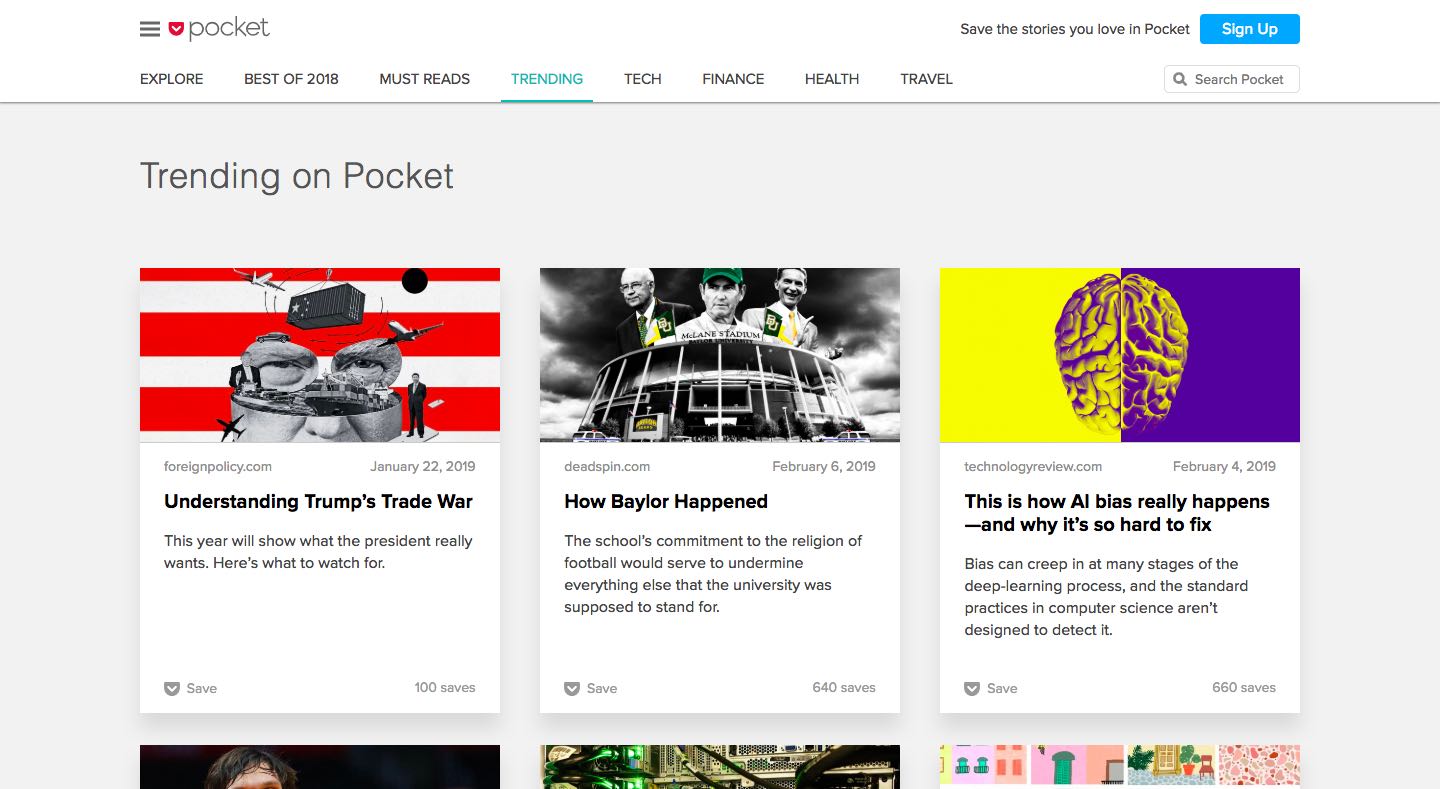 Share great content with friends and family
Not only will you discover engaging content which you can save for easy reading, you can also connect with family and friends over shared stories and interests.
Feedback and questions
Have you used Pocket or a similar app to ensure you get to reading all those earmarked online articles? We look forward to your feedback and tips, just leave a comment.