Do you want to create a WordPress business website for your or your clients? Then have a look at our brand new WordPress theme Black Walnut for small businesses like cafés, restaurants, yoga schools, photographers or other freelancer businesses. Black Walnut has an elegant, minimal design and lots of flexible options, so that you can create a modern, individual website in just a few simple steps. The theme offers two different Front page templates, a Menus template for restaurants or cafés, a Testimonial page template as well as an About and contact page.
Two Front Page Templates
You can choose between two different Front page designs, one with a big featured image (with image link) and a small slogan text above the image. The other Front page offers four smaller featured images. Here you can also choose to add links to the images and show an image slogan text. All texts can be positioned differently on the images and have either a black or white text color. You can find the Front page image settings in the Theme Customizer.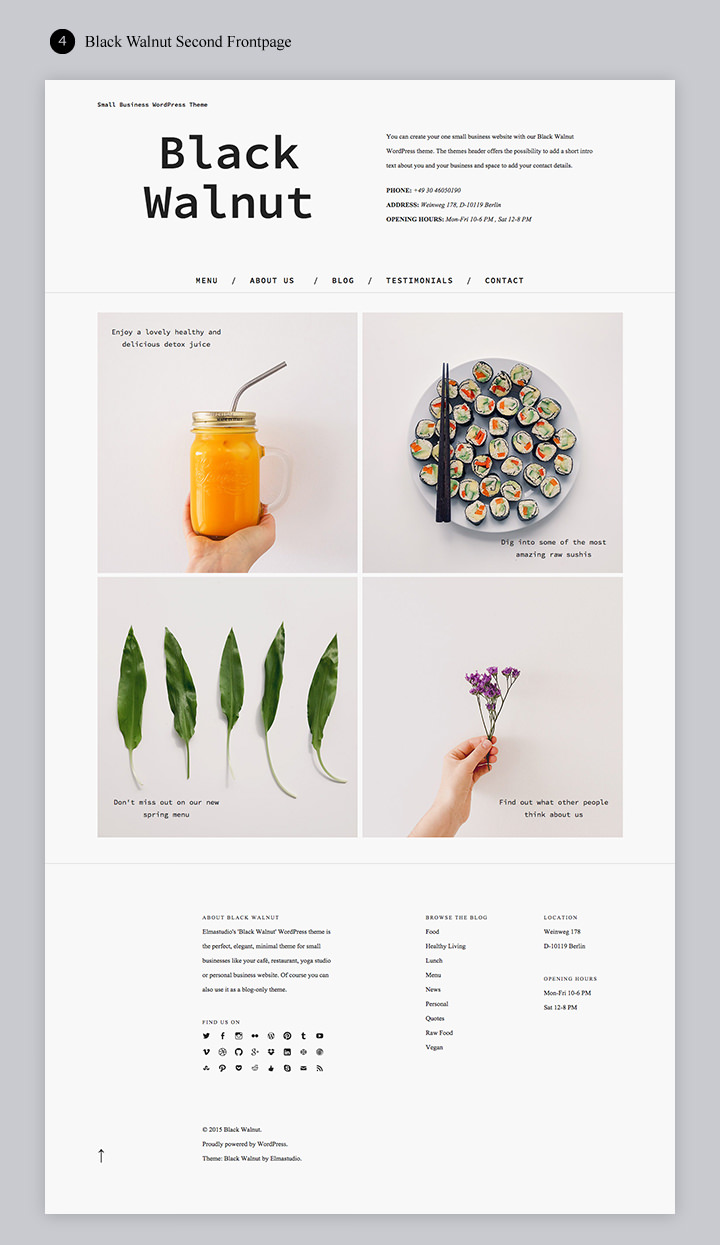 Das Black Walnut Blog Design
Of course Black Walnuts also comes with a beautiful, responsive blog design. The blog front page has a two-column masonry grid layout and on single posts you can add widgets to the right-aligned blog sidebar. Further widgets can also be added to the three-column footer widget area in the Black Walnut theme.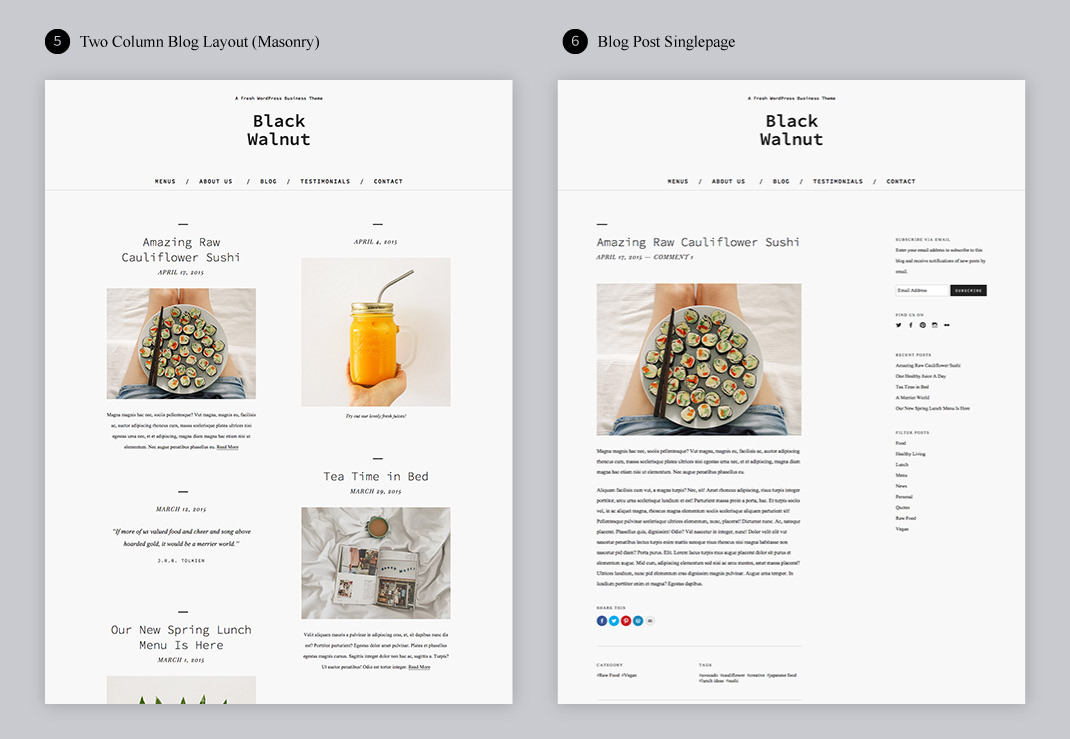 Testimonials and Menus Page
With the "Testimonials" and "Menu" page template and some prepared code snippets and extra typography styles you can create your individual Testimonials and Menus pages. You won't need any additional WordPress plugin to set up the pages.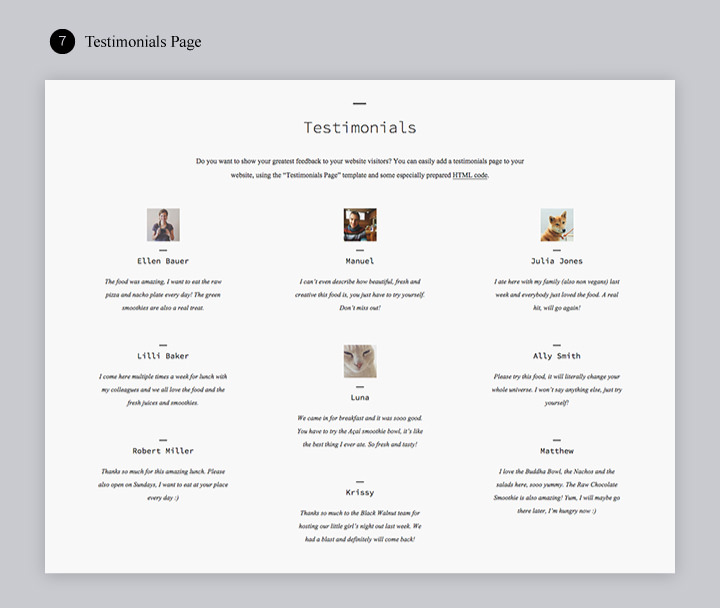 About and Contact Page
You can use the beautiful "Centered Page" template to create your individual About page and use special CSS classes to add special typography styles link a bigger intro text, big quotes or blue or red colored text to your pages. The "Contact" page templates lets you add special sidebar widgets to your Contact page (e.g. the "Contact Info" Jetpack widget with Google Maps support).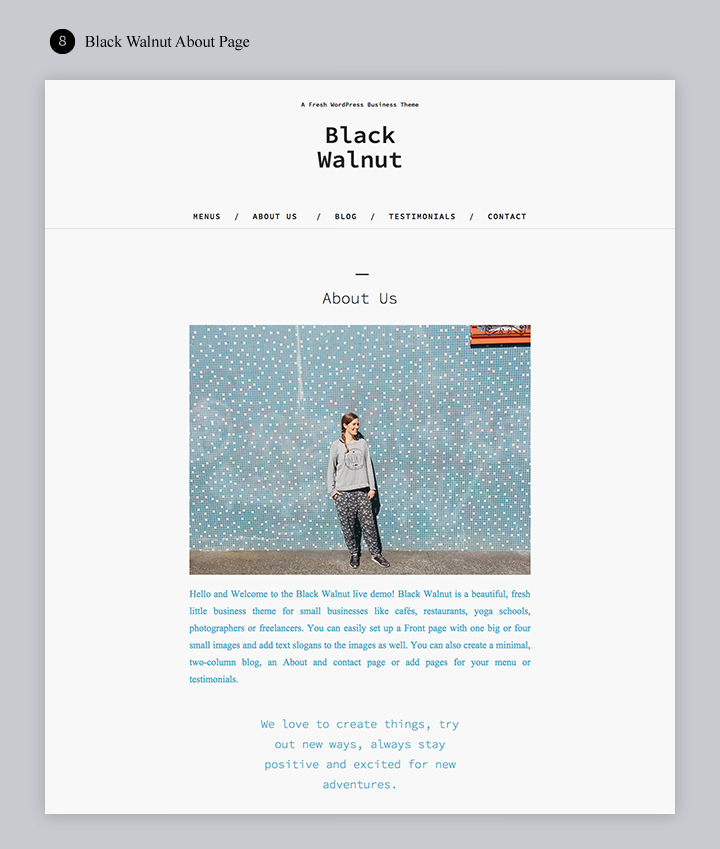 Header Options
In order to make your website especially unique, Black Walnut offers a number of useful header options. You can add your own intro text, change the title font size and style or set your main menu as fixed-positioned (on wider screens only).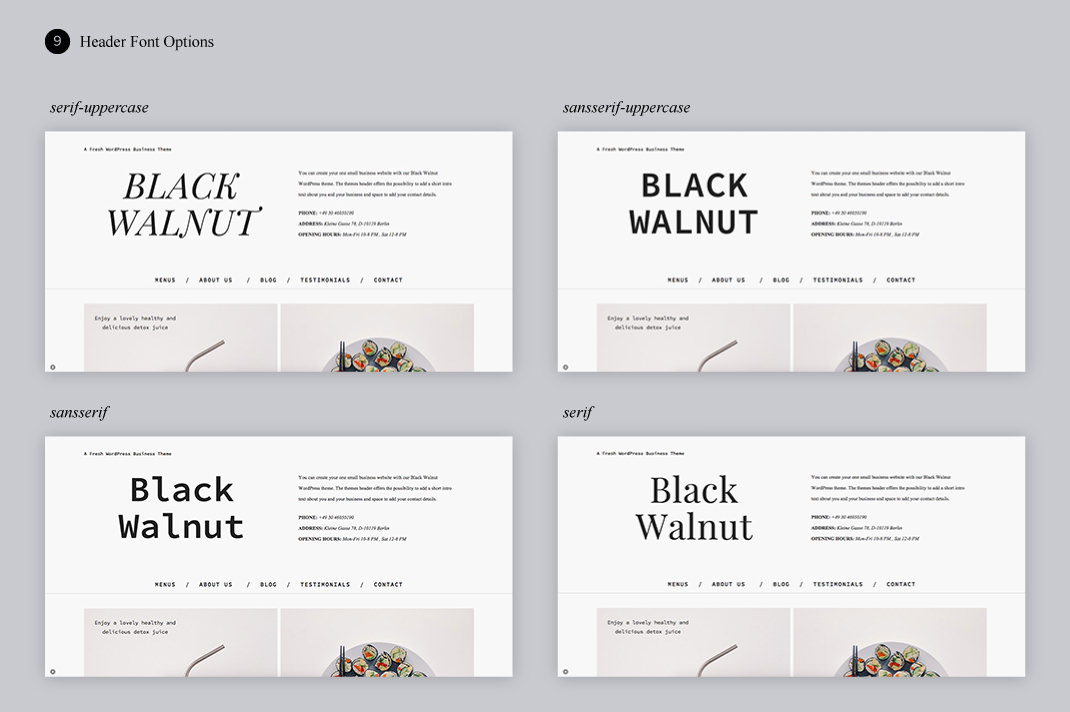 Your Feedback
Of course there is a ton more to explore in the Black Walnut theme, so why not just head right over to the live demo or the Black Walnut theme page. We hope you will like our new theme and already have some first ideas on how to use it. We would love to hear your feedback, your questions or suggestions to make Black Walnut even better!